TVS to shift Norton production facility from Donington to new plant in UK
TVS Motor Company, the new owners of the Norton Motorcycles, have recently made some announcements about the brand and the way ahead. Since the company has recently completed the formalities of acquiring the British motorcycle brand, the Donington Hall estate will continue to be the headquarters and manufacturing facility for building the bespoke Norton Motorcycles. However, this facility will be used for the next six months only. TVS has already started working on a new facility where the Norton operations will be shifted in these six moths. The details on the new facility have not been disclosed yet by the company.
Norton purchased the hall, along with 26 country acres located within the Donington Park race complex, from International Airlines Group in March 2013 as its corporate headquarters.
The Indian motorcycle manufacturer has also confirmed that the design and development of the existing and upcoming Norton Motorcycles will take place in the UK. The company has already been working with Warwick Manufacturing Group (WMG) for years now where the brand's advanced engineering has been taking place. The same will be used for the further research on Norton Motorcycles. When Sudarshan Venu, TVS Motor Company Joint MD, was asked if TVS's cost efficient manufacturing potential in India could be used for Norton Motorcycles in the future, he replied, there could be synergies between the two brands by using TVS' global supply chain and distribution network. However, the whole focus will be to make sure the premium quality that Norton has always been known for is retailed. And the same is delivered to its customers.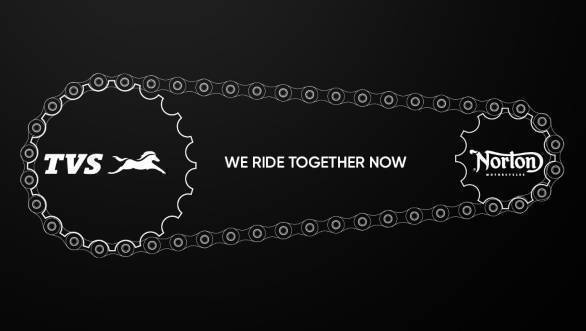 Further, Sudarshan Venu also mentioned that with this acquisition, TVS Motor Company wants to scale up the production and do larger numbers without compromising on the brand ethos and catering to the exclusive customer base of Norton. Something that the brand couldn't due to the constant financial troubles even with its distinct offerings. TVS has already appointed John Russell as the interim CEO at Norton Motorcycles. John was working with Harley-Davidson Europe as Vice-President and Managing Director from 1998 to 2007. He was also associated with Land Rover as the Managing Director for their commercial division between 1986 to 1994. TVS will also be soon announcing a new executive team that will be heading the Norton Motorcycles brand.
Also read.