TVS celebrates the sale of 1 crore units of the XL
TVS celebrated the sale of 1 crore units of its XL by launching a Super Special Edition of the moped. This edition will feature very minor cosmetic changes like a chrome finished grab rail, and a 1 crore celebration decal on the exhaust guard.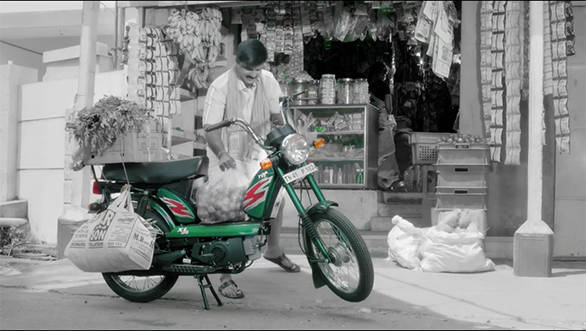 The TVS XL Super started off life as the TVS 50 which as the name suggested, ran a 50cc two-stroke engine. Everyone from or before the 90s would remember this moped as the numbers slowly dwindled when everyone upgraded to the more efficient four-stroke bikes that were slowly entering the market. Soon enough though, TVS launched the TVS XL with a 70cc two-stroke engine to try and regain its customers, and it sold like hot vada pavs at Dadar Station. Every farmer in every village had one and would use it for everything from taking his wife to the village doctor to transporting bales of hay that were almost as big as the moped. The XL is the second two-wheeler in India to achieve this milestone, beaten only by the Hero Splendor (earlier sold as the Hero Honda Splendor).
What made it such a success was its affordable price tag, ease of use and its ability to lug almost anything that could be stacked on it using its engine that produced a meagre 3.5PS power and 7Nm of torque. While it may seem like TVS's idea of celebrating is very minimal, one must remember that it is this minimalistic and simple characteristics of the XL that led to it being so popular among the simple and minimalistic people of this country.