Toyota recalls 5,834 Corolla Altis diesel models in India
When it comes to marques that have been issuing recalls in India, Toyota tops the list. The manufacturer, a few weeks back recalled the Camry model and is  now bringing the Corolla Altis diesel variants back to the workshops. 5,834 cars are being recalled for replacing a component which fails to prevent oil from entering the air intake system. Vehicles manufactured between June 15, 2010 and May 23, 2011 are the ones affected by this recall. Owners of the possibly affected vehicles will be contacted through a letter or a call from authorised dealers and asked to bring their cars to the workshop. Repairs for the aforementioned issue will be done free of cost.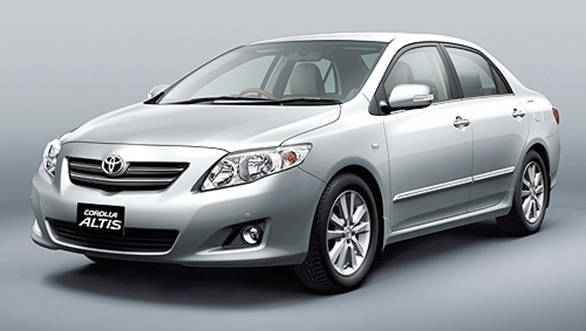 Over the years, Toyota Kirloskar Motor has been recalling the Corolla due to some issue or the other. As of now, the company offers  the car  with an option of a 1.8-litre petrol and a 1.4-litre diesel engine. However, it is niggles in the diesel variant that account for a large part of the recalls.