Top 10 automotive milestones in India in 2013
2013 was a tough year for the Indian automotive industry but it did not stop manufacturers from creating new milestones. Some of these were commendable and our list focuses on the 10 best moments in the industry that helped shape 2013. Feel free to leave your comments below and let us know if your top 10 differs from ours and there were events that you think deserve to be on this list. This list is not in chronological order of importance.
1. Honda launches a diesel engine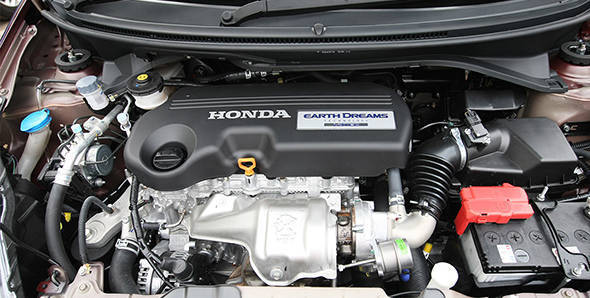 2013 Honda diesel engine
For over a decade Honda cars dominated the Indian market purely on the strength of their petrol engines. It wasn't surprising because these engines provided everything the Indian consumer needed; efficiency, performance, refinement and value. But with diesels gaining more prominence, Honda's portfolio that lacked a diesel engine suffered. 2013 was a landmark turning point in Honda's India chapter. They introduced the Amaze, an entry level sedan with the 4-cylinder 1.5-litre i-DTEC diesel. It is a technologically advanced, highly efficient yet generously powerful engine, and even though we have been vocal about the lack of adequate NVH control, it found immense acceptance in Indian consumer psyche. The Amaze became one of Honda's biggest products ever, and the diesel variant contributed immensely to its success.
2. Mahindra introduced the e2o a big step up for a made in n India electric car
Mahindra e2o
At a time when the Indian market was still bickering over petrol and diesel, Mahindra made a brave move. They introduced the e2o - a little electric car when even hybrids found it difficult to gain attention. The e2o did capture the attention of a nation distraught over rising fuel prices. That it did not move them enough to make the step towards electric cars is inconsequential. The e2o clearly showed that Mahindra had the gumption and the drive to dabble in areas other than just its bread and butter SUV and MUV portfolio. As a small car, it failed to impress but as one that was sensitive to the environment and kept costs hugely under check it is a winner in any book.
3. Triumph finally gets their India operations underway
Triumph's base-level offfering, the Bonneville is also its most iconic
Auto Expo 2012. We clearly remember the face of every automotive journalist that stood in the Triumph stand hanging on to every word. A 600cc street sports bike that would retail for just under Rs 6 lakh seemed like manna from heaven. Production to begin by the middle of the year at a state-of-the-art facility with retail sales to go onstream from the end of 2012, the plan seemed incredible. But they say man proposes, God disposes and Triumph spent nearly the next two years just trying to set up shop. Nonetheless towards the end of 2013, Triumph finally managed to deliver on its big promise and it delivered in spades. A lineup of 10 motorcycles from the word go, a commitment to assembling the Bonneville, the Street Triple and the Daytona at their upcoming facility in Manesar and a starting price point of under Rs 6 lakh held them in good stead. It is a move that will definitely perk up the big bike market in India.
4. Royal Enfield launches the Continetal GT
Royal Enfield Continental GT
For nearly a decade we at OVERDRIVE and several other enthusiasts have kept salivating over a Royal Enfield export that left our shores looking like a Machismo but turned up in UK looking every inch a sweet, sweet café racer. We saw the Fritz Egli Super Bullet and also what some other UK-based RE dealers did to the Machismo and wondered when would it ever be our turn to lay hands on such a machine? That dream came closer to us in 2012 at the Auto Expo when RE showcased their near production ready for India Continental GT. It was leagues ahead of anything that had ever come out of their small manufacturing operation in Chennai. When it was finally launched in 2013 it took the Indian market by storm. Suddenly every other manufacturer paid Royal Enfield a lot more attention. Here was after all a motorcycle that had the potential to not just attend to the masses but give them the hope that stylish, good looking motorcycling could indeed be a homegrown affair.
5. Indian made motorcycles breach the 40PS mark with the 390 Duke
The KTM 390 is extremely familiar to look at but a much faster, thrilling ride
As of March 2012 Bajaj Auto held a 47 per cent stake in renowned Austrian motorcycle manufacturer KTM. It was also around the same time that the Duke 200 pitched a permanent home in the minds of the Indian enthusiast motorcyclist. Bigger things coloured orange were yet to come. Towards the middle of 2013 KTM India finally unveiled the Duke 390 and it became the first made in India motorcycle to breach the 40PS mark. It was fast and how and it thoroughly embodied the hooliganism that gained KTM a cult following in Europe and elsewhere. Suddenly everyone was discussing EMIs and exchange plans. India had finally realised another big dream.
Also read: KTM 390 Duke vs Royal Enfield Continental GT
6. Gaurav Gill, Sanjay Takale and Jehan Daruvala win major international motorsport championships
Gaurav Gill with his navigator Glenn MacNeal
As a nation we have been striving for decades to make a significant mark in the international motorsport arena. True we put a couple of drivers in the premier motorsport discipline of F1 but not much has come out of there. We also put a young, shy, struggling to speak English lad in a premier motorcycle discipline but he continued to struggle. Finally in 2013 India managed to strike not one but three critical milestones in motorsport. First it was the news of Pune-based Sanjay Takale winning the Production Cup championship in the APRC. That was soon followed by news of young Jehan Daruvala, a Sahara Force India Academy graduate winning the British KF3 (karting) championship. The British KF3 is one of the highest FIA approved karting championships in the world and getting his name alongside the likes of Nigel Mansell and Jensen Button, both winners of the series in the past is no mean feat. Finally came the biggest headline maker of them all, Gaurav Gill claimed the top honours in the APRC, winning the championship after a grueling season spread across 7 Asia-Pacific countries. Seeing the first Indian to collect a championship winning trophy at the grand FIA awards in Monaco was a moment of great pride.
7. TVS and BMW join hands to develop, engineer and manufacture sub-500cc motorcycles
Venu Srinivasan, Chairman TVS Motor Company with Stephan Schaller, President BMW Motorrad
The motorcycle industry definitely lacked colour in 2013, poor sales and even poorer product lines summed up a weakening sector of the Indian auto industry. There was a smattering of motorcycles that grabbed our attention but there was one announcement that definitely got us to sit up and take notice. BMW made a global announcement that they would soon get into the sub-500cc motorcycle segment enlisting the assistance of Chennai-based two-wheeler major TVS as a development, engineering and manufacturing partner. Among other things the JV also brought to light the fact that these motorcycles would retail in both Europe and India with BMW as well as TVS badges. For TVS this meant getting into the 250cc segment where they are currently absent. For BMW the implications lead up to cost-effective engineering and manufacturing practices alongside opening up a larger presence in the Indian and other south east Asian markets.
8. Indian GP in dock, no certainty about future
2014 will not see an Indian GP
In 2011, the Indian Grand Prix gave a big boost to motorsport in India. But two years later in 2013 came the crushing news that impractical taxation, archaic laws and a poor outlook to what the world considers sport, not entertainment would lead to the Indian GP being discontinued. 2014 thus will not see an Indian GP and that has broken the hearts of many an Indian motorsport fan. The Jaypee group that was instrumental in bringing the sport to India claimed that F1 would return in 2015 but nothing has been set in stone. We feel that until India changes its approach to the sport there isn't much to hope for. We could be wrong and we pray for the day that the sprawling state of the art F1 track that is the pride of the nation gets back its crowning glory.
9. Luxury hatchbacks come to India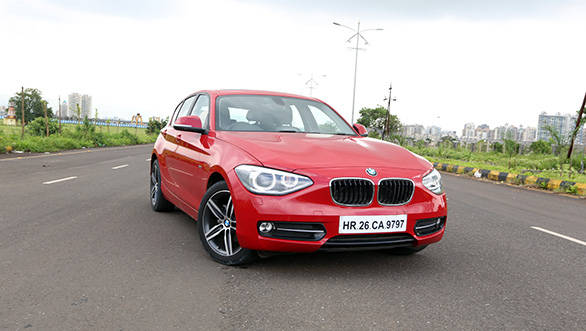 BMW 1 Series
For the longest time the Indian automotive market has clearly been dominated by hatchbacks. The lack of infrastructure, the need for practically sized cars and high efficiency has led to hatchbacks selling in numbers seen nowhere else in the world. Then in 2012 came the news that the big three German manufacturers, Audi, BMW and Mercedes were keenly looking at extending their product portfolio in India by getting in their hatchbacks, albeit priced to target the more affluent buyer. What it clearly indicated was that even the rich were bothered by size, yet wanted something of distinction and superior quality. Mercedes was the first to make the move into the hatchback segment with the B-Class followed shortly by the A-Class, one a large and generous hatch, the latter full of style and gorgeous design. The three pointed star gave direction to the luxury providers, Volvo soon followed suit with the V4 Cross Country and then BMW gave us the 1 Series. Now we are waiting to see the Audi A3 slated for launch in 2014 which is globally popular as a hatchback but will come to India as a sedan. But will they bring down the A1 in the future as well? We definitely hope so.
10. Asia Zone Rally Championship comes back to India, Chikmagalur to host 2014 event
Around a decade ago India was host to the Asia Pacific Rally Championship, a premier international rally championship hosted currently across two continents and seven countries. Poor planning and even poorer execution saw us lose the rights to host that event. It's only after a long span of time that we once again have the opportunity to host this event, albeit only in the year 2015. The initiative to get back the rights to host this event started off with the 2013 Chikmagalur rally. An assessment as a contention round to first host the Asia Zone rally championship in 2014 has been successful. The following year we will be assessed all over again to see if we are capable of executing the Asia Pacific Rally Championship. If the crore plus Indian Gods are smiling down upon us, 2015 will see us not just get back the right to host the F1 but also the APRC. Motorsport fans might just have a lot to celebrate a year ahead.
Price (Ex-Delhi)
Starts Rs 30.5 Lakhs
Price (Ex-Delhi)
Starts Rs 6.32 Lakhs
Price (Ex-Delhi)
Starts Rs 10.9 Lakhs
Price (Ex-Delhi)
Starts Rs 2,52,928
Price (Ex-Delhi)
Starts Rs 12,15,800