TomTom Via 120 GPS device reviewed in India
TomTom GPS devices are one of the most popular navigation tools in Europe. However, India is a very different kettle of fish from the meticulously planned cities and towns of Europe. Getting the device to work in India meant a significant recalibrating for the device to suit India and that's a tedious task but the company has done it. The results are clear. We've been using the Via 120 for a long time now and we must say it is impressive. Our major grouse with most personal navigation devices is that the search options are too rigid and if you did not know the exact house number or street name, finding places could be a hassle. Moreover, we in India don't really use the system of house numbers.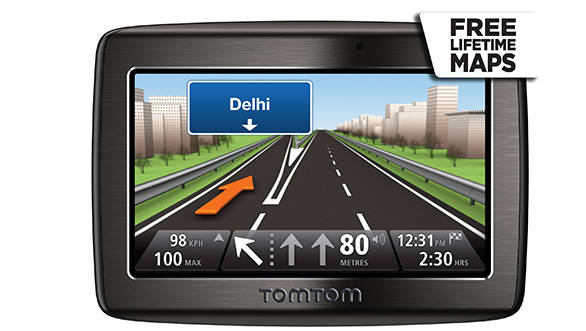 TomTom has fine tuned the search function on their devices for India. Inputting text and searching for addresses is an easy affair but we did notice that there are still a lot of streets that are not charted. The company does however supply free lifetime map updates and those should constantly update the number of addresses.
The navigation by itself is pretty spot on and the instructions are simple and easy to understand. But what we love is the display. It is clearer than most of the others we've seen and shows a lot of the upcoming road. There are also some nice animation details like the starry sky that appears above the road when driving at night.
Rs 17,000.  tomtom.com