Tesla Model 3 gets its biggest update yet
The revised Tesla Model 3 has officially gone worldwide. Australia, Europe, and China have already made the new model available on their respective Tesla websites, allowing us to see what has changed beyond what the photographs show. The entry-level Tesla EV now has a greater range, a quicker charging rate, and a slew of other upgrades both inside and out.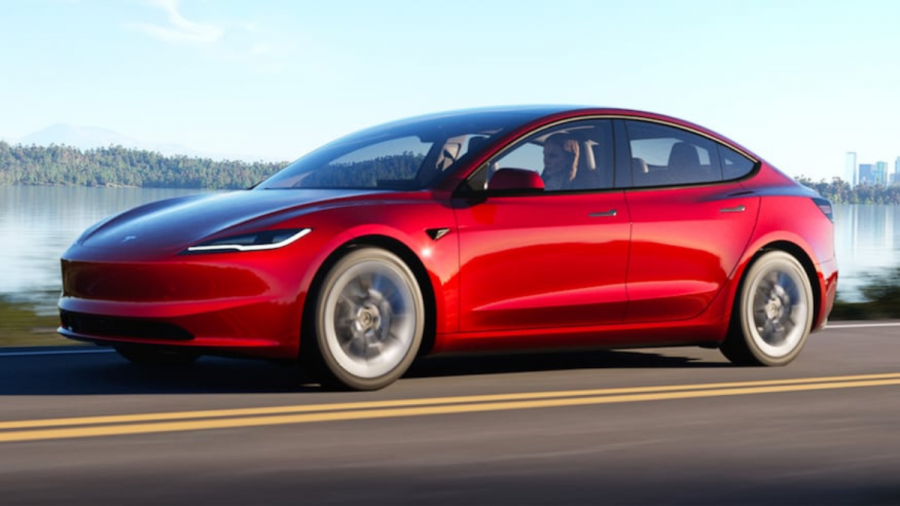 Tesla Model 3 updated Design
The first thing you'll notice is how refined Tesla's design is. The front end has been updated with new character lines and more contemporary headlight housing, giving it a cleaner, almost utilitarian appearance. The sharper lines continue to the hood, giving the automobile a sporty and utilitarian appearance.
The Model 3's taillamps have been redesigned with brilliant LED components, and the wheel designs are entirely new. While the improvements aren't drastic - this is a mid-cycle refresh, not a whole new design - the appearance has improved noticeably.
Tesla Model 3 updated Range
The new variant 3 Standard Range RWD can now go 513 km on a single charge, up from 491 km in the previous variant. The Model 3 Long Range AWD's range increased from 601 to 629 km.
These statistics are based on the more lenient WLTP cycle and are quoted in Europe and Australia for 18- and 19-inch wheels. Tesla has also not published numbers for the Model 3 Long Range Performance model, which is said to have a range of 507 km according to EPA specifications.
The charging rate has also been increased, with up to 282 km of range added after 15 minutes of charge, an increase over the previous model's 237 km.
Tesla Model 3 updated Interior
The redesigned interior seems to have a variety of stylistic and material changes, including new door panel upholstery and wraparound LED ambient lighting, which helps to soften the existing 3's austere cabin mood. Meanwhile, the main screen remains 15.4 inches in size, but with smaller bezels for less negative space. There is also a new 8.0-inch back display with integrated temperature, ventilation, and infotainment controls.
The Long Range AWD now features a 17-speaker system with two subwoofers and two amplifiers from the American carmaker. There are nine speakers, one subwoofer, and one amplifier in the Standard Range RWD model.
Also Read:
Tesla leases its first Indian office in Pune