Indian truck drivers to compete in 2016 edition of Tata Motors Prima T1 Truck Racing Championship
In order to inspire Indian drivers towards truck racing Tata Motors has taken a step forward in terms of their Prima T1 Truck Racing Championship. After two years of having international drivers compete in their Championship at the Buddh International Circuit, the company has now decided to introduce the Indian truck driver race selection and training programme. The drivers will be selected from the current crop of truck drivers employed by key Tata customers all over India. Overall 12 truck drivers will be selected to compete in the races at the 2016 edition of the Prima T1 truck racing championship.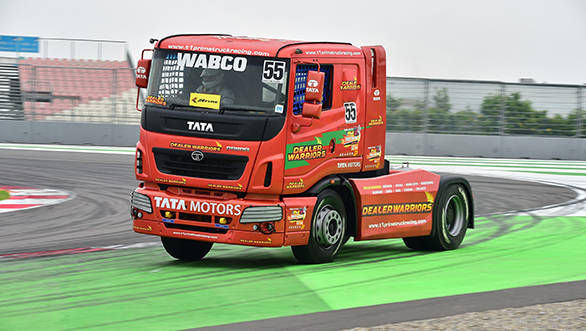 Started in 2014, the Tata Prima T1 truck racing championship is now in its third season and will be held on March 20, 2016 at the Buddh International Circuit in Greater Noida. The series was conducted in association with the British Truck Racing Association, and continues to be run in a collaborative attempt with them.
In the first edition that was held in 2014, the race-spec Primas were powered by an 8.9-litre Cummins diesel engine that had a power output of 375PS@2100rpm and 1549Nm of torque. The trucks were limited to a top-speed of 110kmph, which was increased to 130kmph for 2015. In addition, the trucks received aerodynamic tweaks and were made 10 per cent lighter too.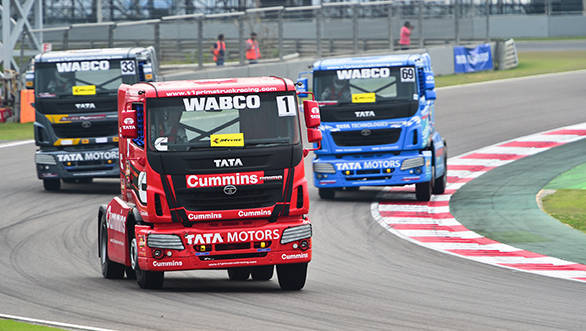 The changes for the 2016 season involve the establishment of new categories of racing - the Pro Class and the Super Class. The Pro Class will feature drivers, such as the winner of the first two seasons of the championship, Stuart Oliver, and other drivers who have experience in British Truck Racing and European Truck Racing events. The Super Class will feature the Indian truck drivers who will be selected by Tata Motors.
To stay at the cutting edge of automotive news in India, follow us on Twitter (@odmag) or on Facebook (facebook.com/odmag). Or download our app from the iOS or Android app stores today