TaMo RaceMo project shelved to support Tata Motors' CV division
Tata Motors surprised everyone with the unveiling of the RaceMo, a mid-engined sports car at the Geneva Motor Show in 2016. The company had already expressed its interest in making 250 samples of these Tamo RaceMo. However, that is not happening anytime soon. Tata Motors recently made it official during its latest financial results that the company will no longer be pursuing the RaceMo project.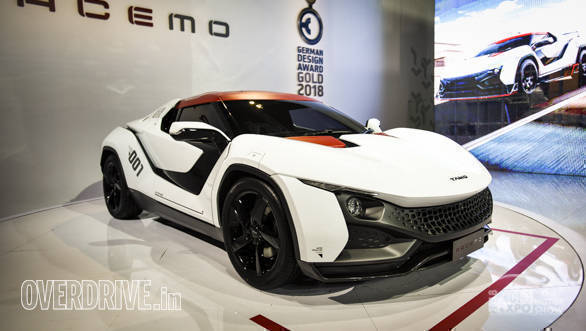 Earlier the TaMo RaceMo project was delayed but now it has been officially shelved. The Rs 250 crore that has been earlier allocated for the ambitious TaMo RaceMo has now been redirected for the commercial vehicle segment for the development of the latter. In addition to the TaMo RaceMo, the Indian automobile manufacturer has also shelved other projects with cost cutting as the main reason
The Racemo was built using the in-house expertise of Tata Motors Engineering Research Centre (ERC) based out of Pune and their European Technical Centre (TMETC) based in Coventry, United Kingdom. The project kickstarted just a little under two years ago, it was designed at Tata Motors Design Studio in Turin with renowned automotive designer Marcello Gandini initialising the early platform.
The project IP was acquired by Tata Motors in 2007 with Dr Tim Leverton heading the engineering and Pratap Bose spearheading the design areas. After extensively searching for suitable materials and other tech developments, the initial concept called the C-Cube was signed off in 2013. Project Racemo finally went on stream in May 2015 and in just 22 months Tata Motors managed to execute the entire project and prepare a near production ready version of the final product.