Spy shot: Is that really the India-bound Suzuki Gixxer 250?
It seems like anything we see on the Internet nowadays is automatically coming to India. Well, not today. All morning these pictures, which originated off a Japanese motorcycle forum, have been zinging the trends and the consensus is, it is coming to India. OVERDRIVE is pretty sure that this is all no-fire smoke. This motorcycle, the GSX-250, or Gixxer 250 as everyone is calling, is not coming to India.
The short version
The Chinese characters in the photos and engine cases identical to the GW250 Inazuma suggest that this motorcycle is the sportsbike derivative of the Inazuma. The Suzuki Inazuma - to remind you - is made in China and exported to many markets, a list that for a very short while included India. The high price of the Suzuki Inazuma and its low sales volume combined with the trickle of sales that the Rs 4 lakh twin-cylinder sportsbike like the Kawasaki Ninja 300 report (a bit too early to consign the Yamaha YZF-R3 to that same fate, but we wouldn't bet against that) suggest that a CKD assembled GW250-based sportsbike is a move Suzuki India will not make.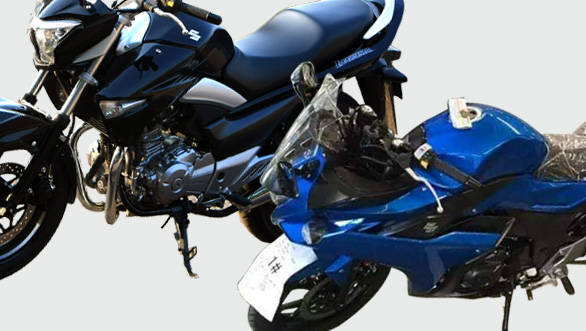 The sole alternative could be to locally make the twin-cylinder sportsbike but if Suzuki were to be putting in that much effort, why go to twin-cylinders when a fast single will be cheaper to make and sell and probably return far greater sales volumes?
The long version
A case can be made for a 250cc single cylinder sportsbike in India. The only one of its kind on sale in India is the Honda CBR250R - whose sales record is far from stellar. But you can very easily establish that the poor sales are a function of the motorcycle's nature and quality more than a lack of demand. The Indian CBR250R isn't the same quality as the international (Thai-exported) models and the initial quality and finish issues have stuck fast to the reputation of this motorcycle. Honda's trickling out a series of new paint jobs instead of the CBR300R hasn't helped.
So if the blue Suzuki in the pics was to be a single-cylinder motorcycle, then a fairly persuasive case could be made that this was indeed headed to Auto Expo, and then to Suzuki showrooms for sale later. It would sit perfectly with Suzuki's announcements regarding its new focus on the premium bike market that came with the launch of the critically acclaimed and hot selling Suzuki Gixxer 150.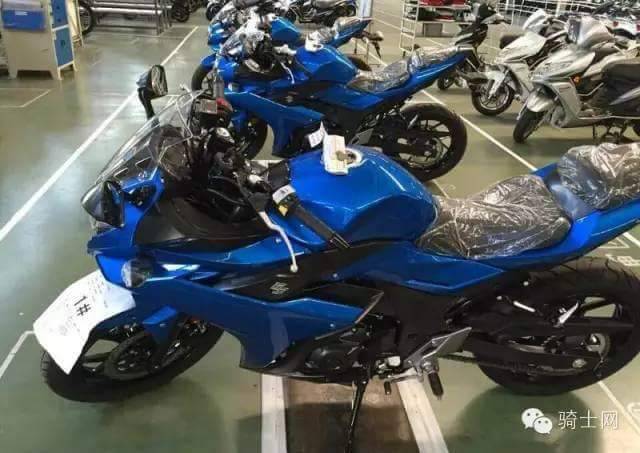 The problem is that this motorcycle is almost definitely a twin-cylinder. The Chinese characters on the paper and on the master cylinder cover suggest that it is going to be the new cousin to the GW-250 Inazuma. The Inazuma, in case you didn't know, is made in China and exported to various markets including Europe, USA and South East Asia. Suzuki did put the Inazuma - which we loved - into CKD production in India but sales were slow following a high initial price. While twin exhaust pipes aren't visible in these pictures, we compared the engine cases and we're convinced that this is the Inazuma engine, perhaps tuned for more power sitting under that fetching new fairing.
You might ask - but it clearly has Gixxer 150 instruments. That's correct, it does. But while the engine case evidence is hard to refute, sharing instrument clusters isn't just common, it makes sense. The 150's all-digital panel fits the needs of the sportsbike naturally, will be cheap to make and talks to fuel injection systems without a hitch.
So should or could Suzuki Motorcycles India be planing to make or assemble the Gixxer 250 or GSX-250 in India? If they were to CKD assemble the motorcycle, a la Inazuma, they'd come back into the same Rs 4 lakh price band where we know even excellent motorcycles like the Ninja 300 have done meagre sales. This route will only be adopted if Suzuki is following some ill-conceived product plan that cannot be changed for whatever reason. In our estimation, unlikely.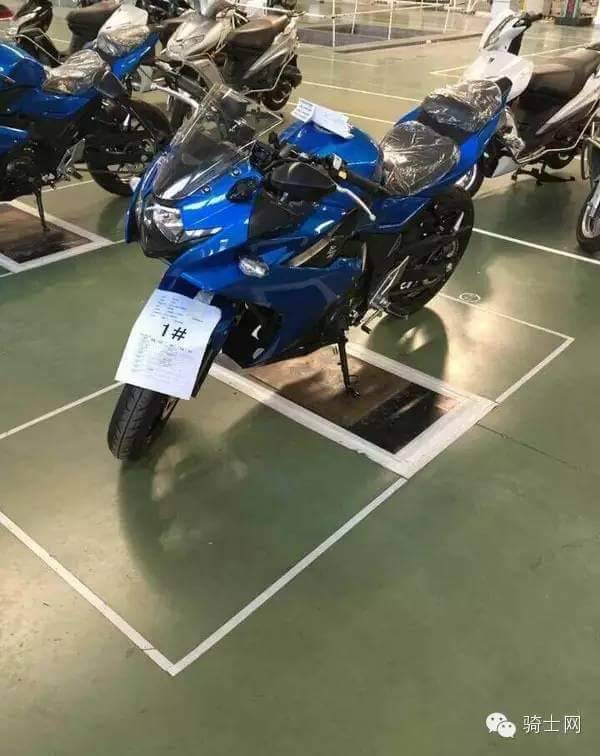 The sole method to gain a more substantial control over pricing then, is to manufacture in India. Which means SMIPL has to source locally and go into engine assembly etc. First of all, given that Suzuki currently has an idle CKD assembly line, we cannot see them jumping up to the complexity of Indian manufacture of a twin-cylinder engine. But second, if Suzuki were to be making a motorcycle in India, would it not make more sense to do a single cylinder that you could price at Rs 1.5 lakh-Rs 1.8 lakh and sell vastly bigger numbers of?
We believe this is the sportsbike derivative of the GW250 Inazuma and it isn't headed to India. We suspect that in about two months time, when 2016 models routinely show up in markets, this motorcycle will show up in Europe, USA and certain SE Asian markets - India will not be on that list.
Final words
This isn't to say that the Gixxer 250 doesn't exist - a Gixxer 300 makes a lot more sense and we do believe the motorcycle is in Suzuki's product plan. But the blue bike in the spy shots isn't that motorcycle.
Price (Ex-Delhi)
Starts Rs 1,11,871
Price (Ex-Delhi)
Starts Rs 1,63,400
Price (Ex-Delhi)
Starts Rs 1,64,143
Price (Ex-Delhi)
Starts Rs 3,18,000
Price (Ex-Delhi)
Starts Rs 3,50,180