Spec Comparo: MG Gloster Vs Toyota Fortuner Vs Jeep Meridian Vs Skoda Kodiaq
There seems to be plenty of competition in the big SUV segment, but none seem to be beating the likes of the Toyota Fortuner. Maybe it's a size thing. The MG Gloster is no small car though. It is bigger than the Fortuner and probably the most serious competition now that the Endeavour is no more. Do not rule the Jeep Meridian as it too is as capable and if a dash of luxury is on your mind then the Kodiaq is your best bet. Let's check out how these very capable SUVs stack up against each other on paper.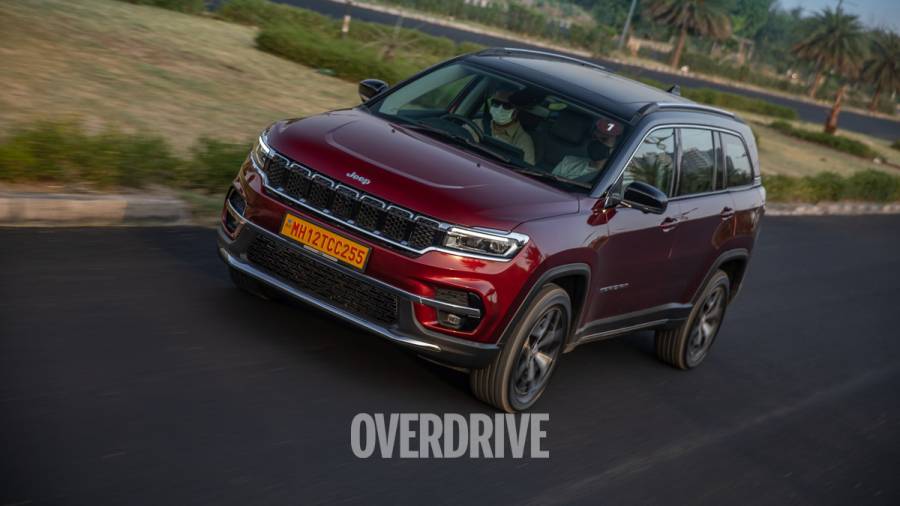 Jeep Meridian Vs Skoda Kodiaq Vs Toyota Fortuner Vs MG Gloster: Dimension And Design
The newly launched Skoda Kodiaq comes in as the smallest among all these 3-row SUV's, followed by the Toyota Fortuner, the MG Gloster and the Jeep Meridian being bigger in every aspect. Due to its extreme off-road capabilities, the Toyota Fortuner does have the highest ground clearance at 225mm, followed by the MG Gloster with 210mm, then the Jeep Meridian at 203mm and then the Skoda Kodiaq with a mere 188mm.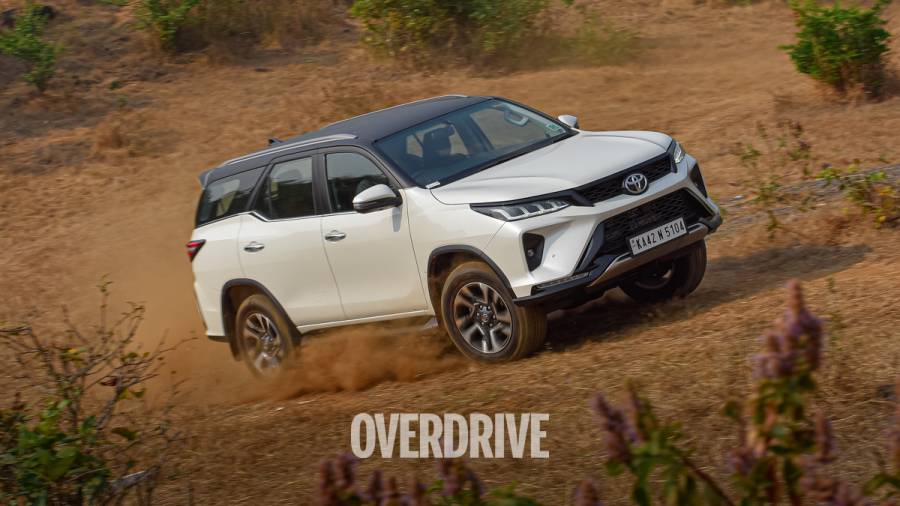 The Jeep Meridian does look the best as it is the most proportionate from every angle. It is not just a bigger Jeep Compass which gives the car an identity of its own. The Skoda Kodiaq does make up ground in the styling department as it does look fresh. With 3 different variants to choose from with all having different exterior styles, the Skoda Kodiaq does look well sophisticated and most updated among the SUV's. The Toyota Fortuner quite easily is the most capable one here and with its big, brawny looks it has gained plenty of attention in the market. The MG Gloster is the biggest SUV here and it does look extremely imposing and a little too much in your face. Its boxy design does give it a very good stance though.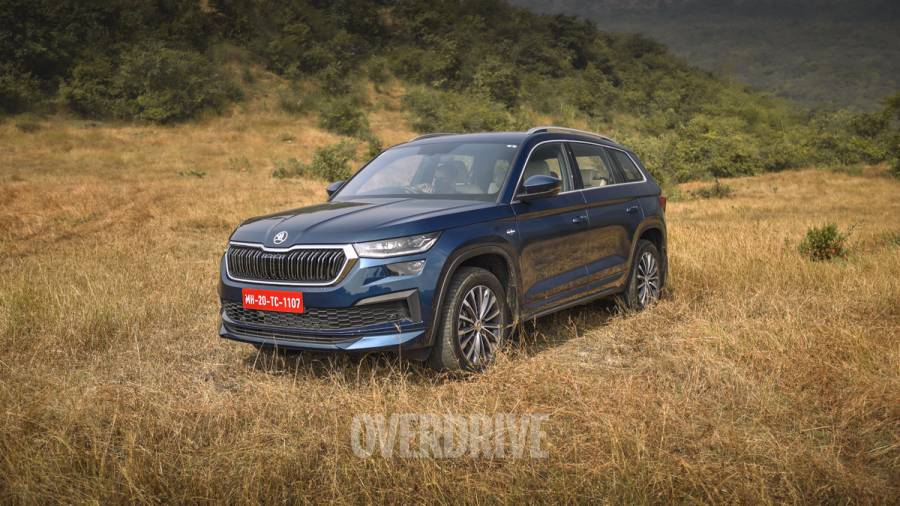 Jeep Meridian Vs Skoda Kodiaq Vs Toyota Fortuner Vs MG Gloster: Engine
The three-row Jeep SUV is powered by the familiar 2.0-litre Multijet diesel engine, improved here for better NVH although it still outputs the same 170PS and 350 Nm. The gearbox options remain unchanged too, with a six-speed manual and nine-speed torque converter on offer, the latter reworked for more responsiveness.
The Skoda Kodiaq facelift will be available with a 2-litre turbo-petrol engine that produces 190PS. Across all three variants, automatic transmission and a 4x4 powertrain will be standard. The Fortuner, on the other hand, comes with two engine options: a 2.7-litre petrol engine and a 2.8-litre diesel engine. The former produces 163PS and 245 Nm of torque, while the latter produces 201PS and 500 Nm of torque.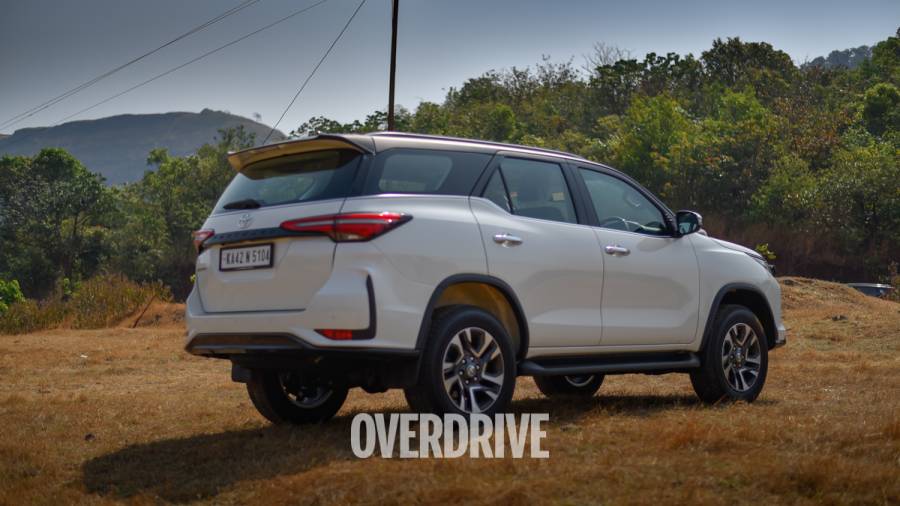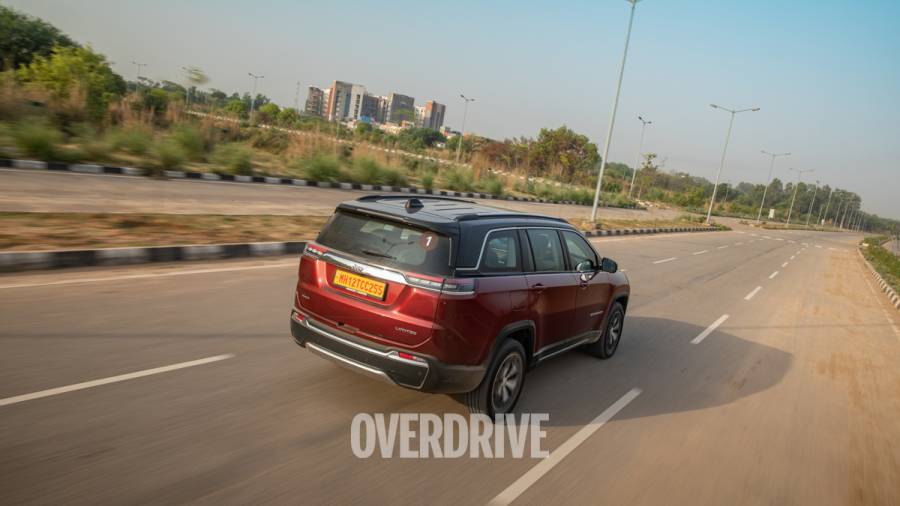 Regardless of the engine choice you choose, the Fortuner can be obtained with either a 6-speed manual or a 6-speed automatic transmission. The MG Gloster, on the other hand, comes with a 2.0L turbo-diesel engine with two different tunes: 160PS and 275 Nm of torque and 215PS and 480 Nm of torque. The Gloster's is only offered with an 8-speed AT transmission. All SUVs are also available with 4X4 drivetrains.
Jeep Meridian Vs Skoda Kodiaq Vs Toyota Fortuner Vs MG Gloster: Interiors
Over 75 connected-car technologies are included inside the new MG Gloster, some of which include live weather updates, remote control for the audio system, 12 speakers along with Android Auto and Apple Car, ambient lighting, and air conditioning through the i-Smart 2.0 app, Hinglish voice commands, and an Android watch app. Additional first-in-segment features of the current Gloster Advanced Driver Assist System (ADAS) include Door Open Warning (DOW), Rear Cross Traffic Alert (RCTA) and Lane Change Assist (LCA).
The Meridian Limited gets features like LED projector headlamps, 18-inch dual-tone alloy wheels, LED cornering fog lamps, auto headlamps, rain-sensing wipers, driver seat height adjust, keyless-entry, push-button start, powered mirrors, dual-zone climate control, 7-inch semi-digital instrumentation, wireless charging, 10.1-inch touchscreen infotainment with nine speakers. The Limited(O) variant of the Jeep Meridian further adds a dual-pane sunroof, powered tailgate, two-tone exterior paint, 10.2-inch digital instrument cluster and a 360-degree camera. Standard safety features include six airbags, electronic parking brake, traction control, ESC, TPMS.
The Skoda Kodiaq will be available in three variants - Style, Sportline and Laurin and Klement. The previous off-road-themed Scout trim has been dropped from the line-up for now. Feature highlights will include an 8-inch touchscreen with wireless Android Auto and Apple Carplay, a 10.2-inch digital instrument cluster, three-zone climate control, panoramic sunroof, cooled and heated front seats with 12-way power adjustment and 12 speaker Canton audio system. The Skoda Kodiaq comes standard with 9 airbags, as well as adaptive front lighting and automatic dimming. Electrical, mechanical external mirror (on driver side) and defogging overall clear surfaces and park assist with handsfree, as well as hydraulic brake aid, stability control, multi-collision braking and multi-collision braking.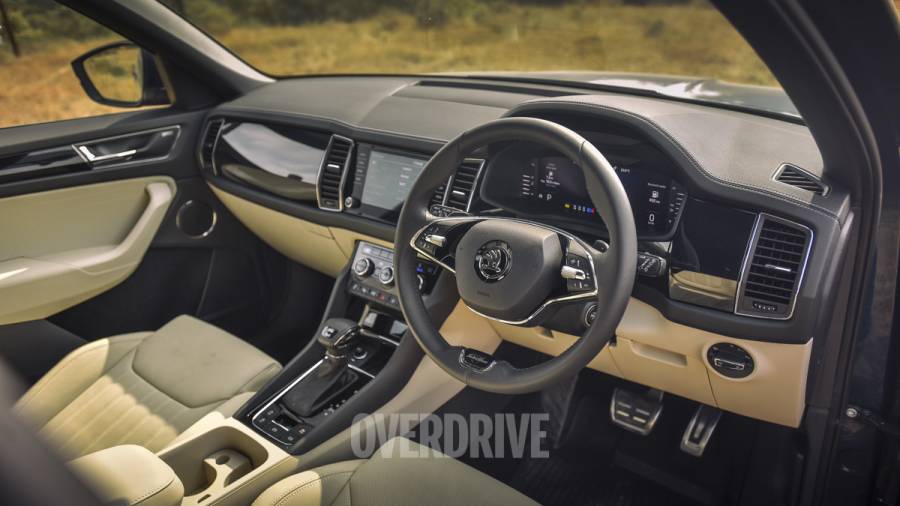 The Toyota Fortuner gets quad-LED headlamps, sequential turn indicators, contrasting black roof, machine cut alloy wheels, black and maroon upholstery, gloss black cabin highlights, interior ambient lighting, contrasting maroon stitching, 11 JBL speakers including subwoofer, black dial instruments with white illumination, rear USB port, wireless charging and hands-free boot opening.
Jeep Meridian Vs Skoda Kodiaq Vs Toyota Fortuner Vs MG Gloster: Price
The Jeep Meridian is the car with the cheapest starting price here with an introductory price of just Rs 29.90 lakh and rising all the way up to Rs 36.95 lakh. Next is the MG Gloster which starts from Rs 31.99 lakh to Rs 40.77 lakh. The Toyota Fortuner comes in next with a base price of Rs 32.40 lakh, all the way up to Rs 49.97 lakh for the GR-S variant. The Skoda Kodiaq starts from Rs 37.49 lakh and goes up to Rs 39.99 lakh.
Price (Ex-Delhi)
Starts Rs 29.98 Lakhs
Price (Ex-Delhi)
Starts Rs 29.98 Lakhs
Price (Ex-Delhi)
Starts Rs 34.99 Lakhs
Price (Ex-Delhi)
Starts Rs 29.9 Lakhs
Price (Ex-Delhi)
Starts Rs 17.79 Lakhs