Sony foray into the EV market with 2 new vehicles
Sony's Chairman, President, and CEO Kenichiro Yoshida unveiled a fresh new prototype of its Vision S concept electric car at the Consumer Electronics Show (CES) in Las Vegas. He further added that the Sony Group is forming a new subsidiary - Sony Mobility Inc – to begin commercialising its electric cars.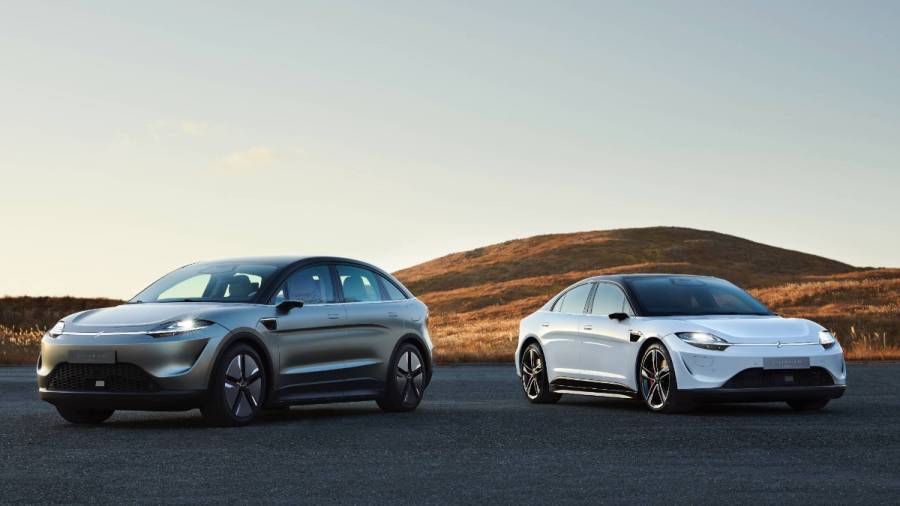 Sony showed out an electric SUV prototype at CES 2022 on Tuesday, but provided no specifics about the car or whether it is the company's first electric vehicle. There's also no indication on the first-ever Sony EV's manufacturing and delivery schedules. However, Yoshida's revelation boosted Sony's stock by 4.7 percent in Tokyo the next day.
Sony had shown off its Vision-S idea in 2020 to a lot of surprise and enthusiasm. However, according to various accounts, the Vision-S was more of a presentation of what Sony can do in terms of automotive technology than a solid promise to enter the realm of mobility.
The Vision-S has some resemblance to Porsche's Taycan and the Tesla Model 3 style. According to rumours, the concept car boasts a 540PS dual-motor all-wheel-drive system, can reach 100 kmph in less than five seconds and can reach a peak speed of 240 kmph.
According to reports, the electric vehicle from Sony has up to 40 sensors to improve autonomous driving capabilities. The EV includes a 360-degree audio system, can get updates over the air (OTA), supports 5G and has a massive infotainment screen, according to the manufacturer.
As the competition for electric vehicles heats up, Sony looks to be following in the footsteps of numerous other major corporations. Apple is one of them, with Project Titan said to be working on an electric vehicle. Xiaomi and Foxconn are two additional names that come to mind.
Also Read:
CES 2020: Sony enters the EV race with the Vision-S