Sixth for Prashanth Tharani's Zest Racecar Engineering team at the 24 Hours of Paul Ricard
Prashanth Tharani was the only Indian driver among 200 plus drivers from around the world at the 2015 24 Hours of France. He drove a Seat Supercopa for Zest Racecar Engineering in the A3T Class. The team finished 35th overall and highest among the Seat Supercopa cars. Prashanth also managed to lap the fastest time among his team of four drivers.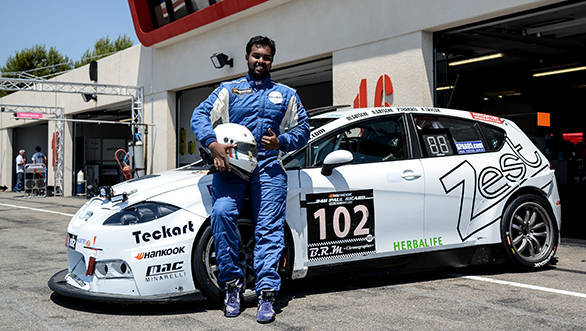 The team managed to hold fourth position through the night until mechanical issues forced them to the pits which led to them losing a few places. Following that and several hours of competitive driving by Prashanth, they managed to make up a few positions to finish sixth in their class. Happy to have been able to complete the race at the Paul Ricard Circuit, Prashanth will race next at the 24 Hours of Barcelona in August this year driving the new Seat Eurocup car.