Sarath Kumar bags podium position in Honda Asia Dream Cup
Sarath Kumar clinched a spot on the podium in the last race of the six race season of the Honda Asia Dream Cup at the Losail International Circuit in Qatar. It was a hotly contended race and after an exciting battle, Sarath managed to inch ahead of Mori Syunya (Japan) into second place.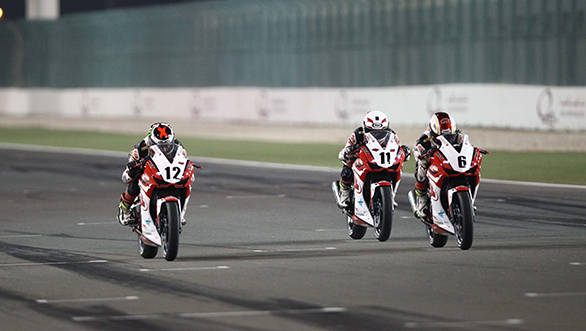 The raced marked an end to the 2014 Dream Asia Cup which also had rounds in Malaysia, Japan, Thailand and Indonesia. The championship features top riders from the domestic Honda one make series held in Australia, Japan, Taiwan, Indonesia, Malaysia, Thailand, China, Philippines, Sri Lanka and India.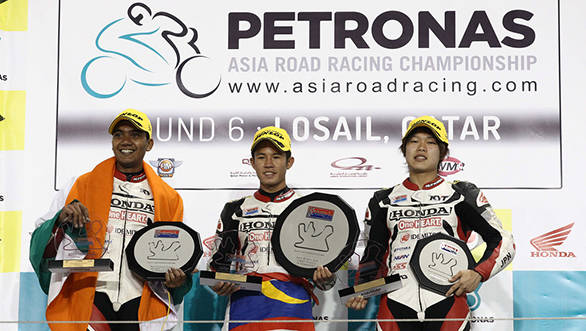 Earlier in the day Sumit Lucas Toppo, another rider in the Indian team, finished at a commendable sixth position in an even closer Race 1 while Sarath came in ninth. Both Sumit and Sarath finished the championship on a noteworthy 89 points finishing eighth and ninth in the overall standings respectively. Aru A Prabhu was the third rider in the Indian team but some crashes and injuries at the start of the season only saw him finishing five out of the twelve races in the year, ending the championship with 27 points and 17th overall.