Retro-themed Peugeot e-Legend concept EV breaks cover
Peugeot has released pictures of its latest concept, the e-Legend, ahead of its debut at the upcoming Paris Motor Show. The e-Legend's design is heavily inspired by the Peugeot 504, a midsized car which was the flagship of the Peugeot brand when it launched in 1968. It was also one of the most successful cars the French carmaker has ever built, having been in production in Europe right up to 1983.
The Peugeot e-Legend takes the basic shape and unique design elements of the 504 and merges it with the current Peugeot design language to make for a very retro-futuristic looking package. The 504's roofline, front and rear fascias have all been reinterpreted to suit current tastes. This works in tandem with the heavily sculpted body and bulging wheel arches, against the more slab-sided and simple lines on the old 504. The LED lighting, especially the diagonal slashes at the rear are inspired by current Peugeot models.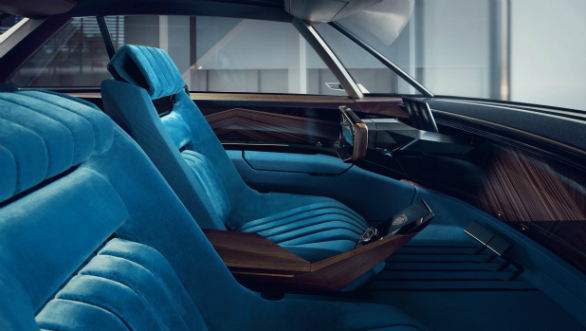 The interior is a more futuristic take on current Peugeot cars, This is clearly seen in the shape of the steering wheel and various displays and screens that litter the dash. The wood-panelling and memory foam seat trim do their bit to build on the retro feel.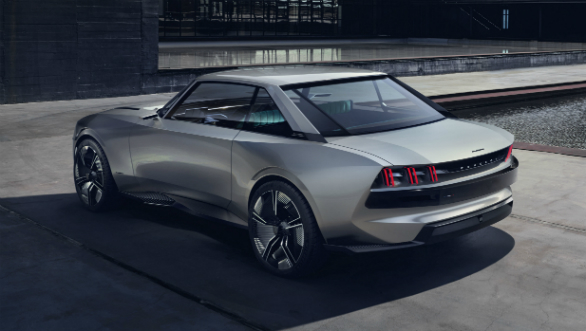 There is nothing retro about the e-Legend's powertrain though. The concept car is all-electric and is powered by a 100 kWh battery pack that routes power to all four wheels. This system puts out 462PS and 800 Nm. The e-Legend can get from 0 to 100 kmph in under four seconds and has a top speed of 220 kmph. The claimed range is 600km and Peugeot also says it can regain 500 km of range in 25 minutes from a fast charger. These specs put this car within striking distance of the more powerful Tesla Model S variants, the Jaguar I-Pace and the recently unveiled Audi e-tron.
The e-Legend also has its own unique take on autonomous driving. Various modes are available like the 'Soft" mode where the steering wheel retracts and drivers can be isolated and have a cossetting feeling. A 'Sharp" allows drivers to be connected across all social media platforms and watch movies, video and even play games on the large screen that makes up the entire length of the dash. There is the individual, sunshade mounted screens too. For actual driving, there is a 'Legend' mode which is tuned towards a calmer, more GT driving style and then there is 'Boost' mode for corner-carving action.
The Peugeot e-Legend is a preview to what a Peugeot EV sportscar could look like in the near future. In the tradition of French cars, the e-Legend brings a quirky, unique take on a formula that is being implemented by car makers throughout for their latest generation of EVs.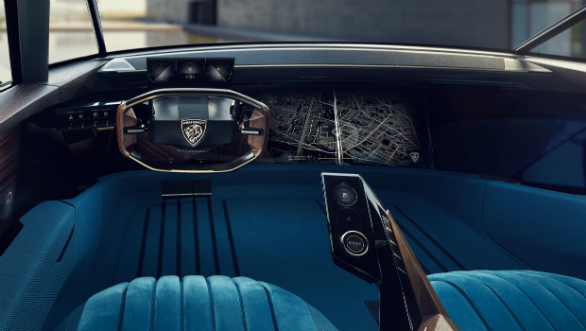 Price (Ex-Delhi)
Starts Rs 99.99 Lakhs
Price (Ex-Delhi)
Starts Rs 1.05 Crore