Porsche Taycan EV gets a more affordable 4S variant
Porsche has launched a new entry-level version of its first EV, the Porsche Taycan. The trim is called the Taycan 4S and is available in two outputs. It uses the same dual-motor, 800V architecture paired with a two-speed transmission, but with reduced outputs.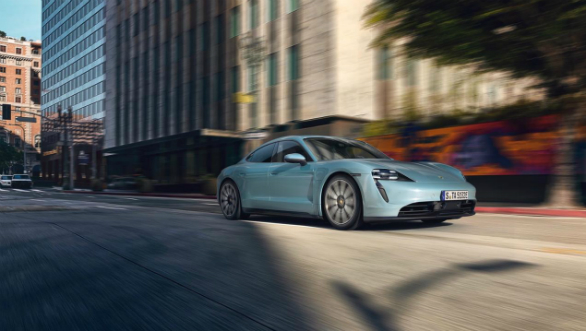 The standard Taycan 4S gets a smaller single-deck 79.4 kWh battery pack which makes 435PS, 530PS on over-boost, and 640 Nm. The more powerful Performance Plus version makes 489PS (570PS on over-boost) and 650 Nm from the two-layer 93.4-kWh battery from the Turbo versions. Both cars have a 250 kmph top-speed and can do the 0 to 100 kmph sprint in 4s. The range is 407 km with the smaller and 463 km with the larger battery pack.
The 4S range differs visually from the Turbo line with 19-inch Taycan S Aero wheels and red-painted brake callipers. The front apron gets a new geometry, there are new side sills and a rear diffuser finished in black. The interiors are largely similar to the Turbo range but get partial-leather interiors, with a leather-free option also available. Other than this the new, multi-screened, minimalist layout is as it is in the range-topping cars.
The Porsche Taycan 4S is now available for orders internationally with deliveries beginning in January 2020.