Pay double fine to traffic officials and avoid appearing in front of court
Traffic rule violators might have to cough up double the regular penalty amount to avoid appearing in front of the court. In addition, the accused will also have a provision to sign up for community service. This is a part of the new amendments that have been prescribed by the Road Transport and Highways Ministry led by Nitin Gadkari. The new stricter amendments aim at increasing the penalty amount substantially. If approved, the new changes will be introduced in the ongoing Parliament session.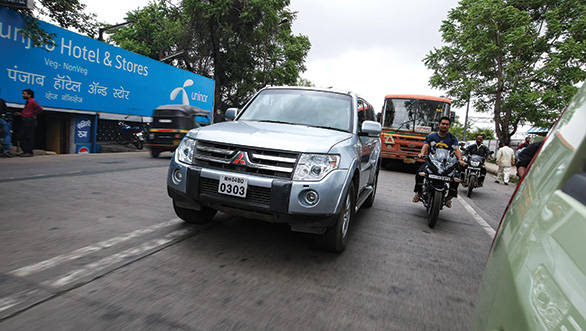 According to the official website, "the compounding of challans under the Motor Vehicle Act means a settlement between the enforcement agencies and the offender by which challan is disposed of through depositing of notified fee by the offender". The changes in the MV Act also propose a stricter jail term followed by the cancellation of driving license for repeated offenders. Also, the guardians or the concerned vehicles owners will be accounted responsible in case of an accident by a juvenile driver.
Presently, the fine for driving without a helmet is Rs 90 for the first offense and Rs 270 for the second. The same amounts are applied for riding triple on a two-wheeler. According to the new amendment suggestion, these amounts have been raised drastically to Rs 1,000 for the first offence and Rs 2,000 for the next for two/three-wheelers and cabs. Heavier vehicles will end up paying Rs 2,000-4,000 for the same. The new penalty amount proposed for high-speed driving is Rs 5,000 or six months in jail when caught for the first time and then Rs 10,000 or two years jail term for repeated offences. The act also prescribes increase in the compensation amount for crash as well hit-and-run victims.
In addition to increasing the penalty amounts, the amendments will focus at the improving the process of issuance of driving license, registration certificates and permits. The new changes also propose to bring down corruption by bringing in more transparency with increased use of technology. The list of prescribed changes is a part of the Road Transport and Safety Bill, drafted two years by Rajasthan transport minister Yunus Khan and then forwarded to a committee of eight state transport ministers.
The increase in the penalty amount and streamlining of processes will play a major role in bringing down the crashes and further improve road safety in India.