Overdrive Independence Quattro Drive: Day 1
Ladakh has become something of a muse for us here at OVERDRIVE. Just like last year, we're heading to the Himalayas again to romance it for our 16th anniversary. Yes, the second edition of the Independance Quattro Drive is here again and we're tackling the gorgeous, treacherous Himalayan landscape in Audi SUVs. Our cars have arrived and we're already checked into our hotel at Chandigarh from where we begin our journey.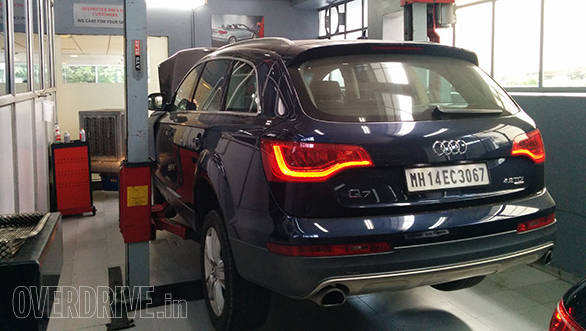 It's a delightful staff at Park Plaza Zirakpur welcoming us - our sojourn in Chandigarh looks promising and it looks like we're headed off to a great start.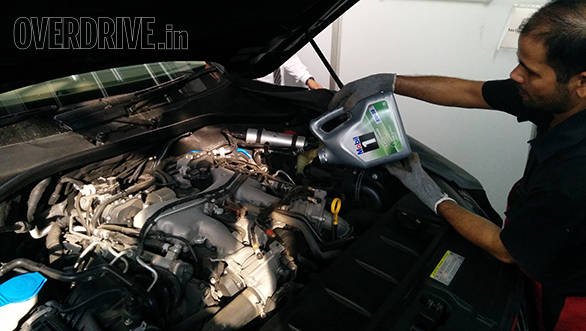 Loads of lubricant to keep our machines running smoothly - Ladakh is a difficult muse, you see
Audi Chandigarh has prepped five cars for us and we've spent our first day getting them ready for the gruelling conditions the elements might toss at us and the cars on the journey. For the Audis, we're topping them up with loads of Exxon Mobil1 lubricant to keep things running smoothly. And after we proudly sticker up those rides with OVERDRIVE labels, we're all set for the road that goes ever on and on.
Our pride and joy stickered amply across the bonnet. We hope to find kindred spirits (read OD readers) along the way and get that familiar nod from fellow travellers
Who knows what we'll find on our travels this time - perhaps magic, maybe an encounter with the elusive abominable snowman, anything is possible when you're at the wheel, heading to lands above the clouds. And with wheels like the ones we're driving - yes, anything is possible. We'll keep stirring your insides with wanderlust with our updates from IQD 2014, all the way from the Sarchu Plains to the heights of Khardung La. It's a very sweet sixteen indeed.
Image gallery IQD day 1: How we get Audi SUVs ready for the Himalayas