Top 5 launches in India in 2013
The year 2013 is drawing to a close. And though it hasn't been a great year for car sales, we have still witnessed launch of some innovative, some well-measured and some much asked for products through the course of the year. We have seen innovation in line with market demand in the form of the Mahindra Verito Vibe and the Nissan Terrano. And the likes of the Honda Amaze and the Hyundai Grand i10 as one of the finest well- measured products. And then we had the Ford EcoSport, easily one of the most asked for products to have come to India after the Mahindra XUV500.
None of these cars, however, make up my top five of the year. My stars aren't necessarily selling well. But all of them touch a chord. These are all special, but in their own way. Some are fun to drive, some are practical, and some point to the future of motoring that I am comfortable to accept.
Meet my five stars - not in any particular order - and ones I would put my money on without batting an eyelid; if I had this sort of money, of course.
It might look exactly like any other Polo. It might not sport special wheels or grippier tyres. And it might not sound special. But, the Polo GT TSI is a special car. It is in my opinion the best Polo variant one can buy in the country today. It has all the positives of the Polo ? good build, sound ergonomics (for most part) and a lovely ride and handling setup. In addition, it has a lovely engine and gearbox combo which the regular set of Polos seriously lack.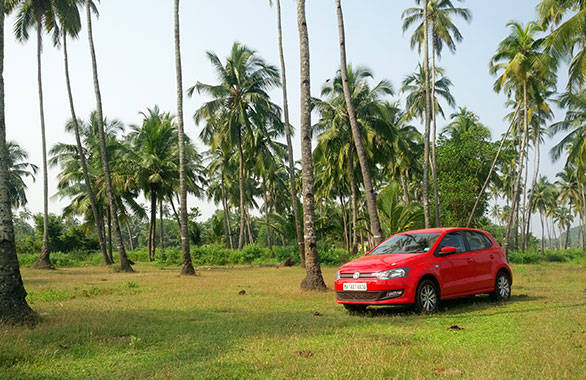 Volkswagen
The Polo GT TSI might not be an all out, hardcore sporty version of the Polo, but it is fast, it is efficient (when driven right) and it is immensely practical as an everyday car. I used it for three months and never got tired of driving it. I loved the seamless gear changes, the sharp throttle response, the immediacy of the controls and performance that kept me interested all the time, be it in the city or out on the highway.
As a city hatchback, to me there really isn't anything better than the GT TSI in the market today.
It costs over Rs 30 lakh, nearly as much as the likes of the Audis, BMWs and the Mercs, which automatically gives it a very thin chance to succeed. Because all said and done, a luxury badge for the majority is a luxury badge. Which I feel is sad because if you are looking for a luxury petrol car, the Camry Hybrid has everything going for it apart from a fancy badge on the nose. It is more spacious than any of the Germans for the same price. It has truly comfortable rear seats (and these recline as well). It has all the comfort and convenience features you might need. But, most of all, it is a nice drive.
2013 Toyota Camry Hybrid in India
Not in sheer dynamic sense mind you, but things like throttle response, in-cabin noise, visibility and ease of driving make the Hybrid a lovely car to live with. And it isn't slow or asthmatic either. On the highway, high cruising speeds, overtakes and quick lane changes are easily executed. Then there's the fuel economy. It isn't sensational on the highway, but in the city if driven with an eye on the computer, it has the ability to return fuel economy figures good enough to shame a few entry-level sedans.
The Camry Hybrid points to a future I would love to embrace, possibly even more than down-sizing. And that's why I like it so much.
This is a true hero car. It looks legendary. It is decently built. And no matter where you take it, you will always make it to the other side. It also instantly makes you a star and no matter how shy one is, this is one feeling one can easily get addicted to. I know I can.
Now this one is a petrol, but it still has this gigantic wave of torque which makes it brilliant off-road and manageable on it. Off-road, all one needs to do is shift into low and watch the Wrangler make mockery of the route; ditches, climbs, rocks, slush, you name it and it goes through it as if it were literally, a walk in the park.
2014 Jeep Wrangler Sport in India
On the road, it is entertaining. It has poor ride quality and it's not something that handles well either. It needs your undivided attention when driven fast. And it is quick. A 0-100kmph time of just over eight seconds for a car that is as square in dimensions as a...well square is terrific. And every time you launch it, it's like going all guns blazing in a muscle car; unlimited wheelspin, heaps of smoke and constant steering inputs just so that it doesn't go all donut on you.
Entertaining and heroic the Wrangler is, and it also comes with a go-anywhere invincibility which rubs off on you, making you feel a bit invincible yourself.
BMW 118d
Rear wheel drive. Loads of torque. an ESP that remains off unless you call for it with the brakes. That's a perfect recipe to go drifting. And with the 1 Series' relatively compact size, the experience only gets better. And easier.
As a product, it doesn't look very good, and its interiors don't have the same modernity or flash as the competition. It's also pricey for its class. But, it has comfortable seats, a decently usable boot and a good assortment of features, which make it a car one can live with every day.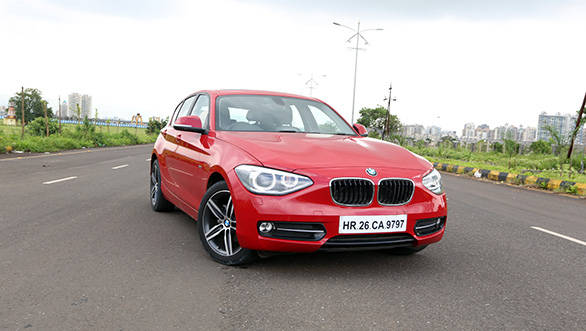 For me, however, all of this is secondary. What matters is that the throttle response is predictable, the steering is quick and the 1 Series is extremely chuck-able. It's an easy car to drive fast in a gentlemanly fashion ? you know taking the clean lines, progressively getting on the throttle past the apex for a quick exit and the like. But, it's also tremendous fun at slow speeds around a roundabout or while taking U-turns, but of course with a liberal serving of throttle, for it loves to slide.
It can be nice and calm or a total hooligan, and this dual personality of the BMW makes it really endearing.
Okay, this isn't a car. It's not exactly comfortable either. And I certainly won't rate its practicality very high. But, the 390 Duke is sensational. It is easy to ride, and ride fast. It is sweet in a twisted sort of way. And it is a motorcycle I can't get out of my head. A motorcycle should be fun, it needs to be dynamically brilliant, and it must be able to put a smile on your face every time you climb aboard. This KTM does all this and more.
KTM 390 Duke in Goa
It has its shortcomings, I agree ? the seating ergonomics is flawed, the bike is a tad small, and it has one of the most uncomfortable seats in the business. And it has a long waiting period too. I would have liked better grips and easier to read instrumentation too. But, I still want one. Its harsh ride and warm starting issues notwithstanding. Because I know every time I thumb that starter, shift into first and open that throttle, I get transported into a world I would deem near perfect.
Hope 2014 is as joyful!
Price (Ex-Delhi)
Starts Rs 7.99 Lakhs
Price (Ex-Delhi)
Starts Rs 6.32 Lakhs
Price (Ex-Delhi)
Starts Rs 4.98 Lakhs
Price (Ex-Delhi)
Starts Rs 53.9 Lakhs
Price (Ex-Delhi)
Starts Rs 6.48 Lakhs
Price (Ex-Delhi)
Starts Rs 12.23 Lakhs
Price (Ex-Delhi)
Starts Rs 9.99 Lakhs
Price (Ex-Delhi)
Starts Rs 41.7 Lakhs
Price (Ex-Delhi)
Starts Rs 6.17 Lakhs
Price (Ex-Delhi)
Starts Rs 2,52,928