Bad Tyres Banned On Expressway
In February, I had written about how "India's New Expressways Require a New Approach to Driving and Tyre and Vehicle Care". I had emphasized the importance of good tyre condition and proper tyre care too.
With the rising number of accidents on the Mumbai Nagpur Expressway, the authorities have stopped access to vehicles with worn out tyres.
I had also said that the 520 kilometres section of the Samruddhi Mahamarg or Expressway from Shirdi to Nagpur, which was commissioned by Prime Minister Modi on 11th December, 2022, had since then witnessed about 100 accidents. Well after about two more months, that number has now climbed to almost 1000 accidents!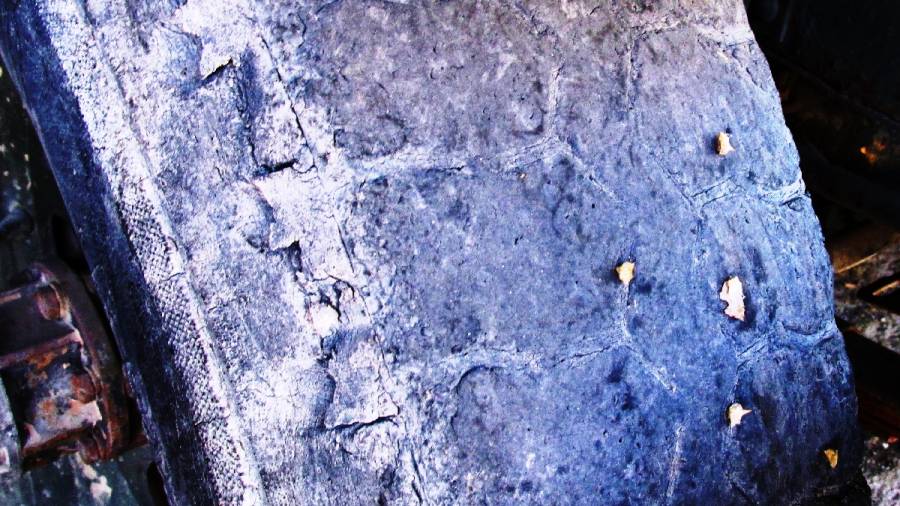 If you are driving with such bad tyres, you will not only be banned from the expressway, but also fined.
This has obviously resulted in a lot of negative news and views about this prestigious expressway, which our PM launched with a lot of fanfare. Interestingly, now the Maharashtra State Road Development Corporation (MSRDC) together with the Regional Transport Office (RTO) has begun checking the tyres of vehicles going to the expressway. I am not sure if our article has played any role in this, but in any case it's a most welcome and long overdue measure.
Tyres are the only part of the vehicle in direct contact with the road. And if they are in such poor condition, you are asking for trouble.
What I am even more pleased with is that on 6th April, three vehicles were stopped by the RTO from entering the Nagpur-Mumbai Expressway as their tyres were worn-out! Sanjay Yadav, Joint Managing Director, MSRDC, also said, "The patrolling staffers are deployed for intensive checks along the highway. If any vehicle's tyres are found in poor condition, they will be issued a challan." According to some unconfirmed reports, the penalty decided by the RTO for driving with worn out tyres is Rs 20,000! Because, their aim is to ban bad tyres on the expressway.
Tyres should have enough tread depth, even wear, and no bulges or any other damage. Photo by Jaye Haych on Unsplash.
While our Motor Vehicles Act has clear rules about vehicle and tyre condition, this is one of the few times I have heard of the rule actually being enforced. And I hope this is not just a short term campaign, but something that becomes a SOP or standard operating procedure. The authorities should also check the overall vehicle condition and all the lights, especially the taillights, brake lights and headlights. In the monsoons checking of wipers should also be mandatory.
Such cuts can cause a tyre to explode, which can be fatal.
Now that we are building modern and fast highways and expressways in our country, we have to ensure that both the vehicle and driver are also fit enough, and meet all the criteria to safely complete a road journey.
Now we are building fast highways and expressways, but both the vehicles and drivers, must be fit to use them.
The high number of accidents on the Shirdi - Nagpur Expressway stretch, has not just forced the authorities to act, but has also agitated some activists. This expressway has a speed limit of 120 kph. And recently some activists from Maharashtra submitted an application in the Supreme Court to reduce the speed limit to 100 kph. In their application they have apparently mentioned that over 70 percent of accidents on highways and expressways in Maharashtra take place due to over speeding.
I have said this before, and I repeat, our drivers are just not trained or skilled enough to drive safely at high speeds. Several are of course unsafe at any speed. On the autobahns in Germany, you have grandmas safely driving at well over 150 kph with complete confidence. But while we are now getting roads where one can drive at high speeds, we are still very far away from having drivers who can do it safely.
The good news is such bald tyres are not being allowed onto the Mumbai Nagpur Expressway.
So the question is, should we lower speed limits, or improve driver training while simultaneously enforcing traffic rules and driving discipline. I would advocate strictly and mercilessly implementing traffic rules and driving discipline. And at the same time we must improve driver training and education too. The process of issuing driving licenses also obviously needs to be stricter. But let's not forget that a huge number of our drivers don't even possess a driving license! Therefore there should be all year round operations to catch and punish such drivers. In my view, in our country, we need both "Danda and Funda".