OD SUV Slugfest: Renault Duster
The Duster is a proven product and has been around for over half a dozen years. But now it's getting long in the tooth and needs some newness, not just in exterior and interior design, but also features and mechanical upgrades.
Styling and street presence
It has the good old traditional SUV stance and its design and proportions are still spot-on. Though it lacks any sort of novelty, it yet has sufficient street presence.
Seating and visibility
The A-pillar extends into the doorframe on which the door mirrors are mounted and this obstructs cornering vision. The wipers also do not reach a large area on top of the windscreen and it is things like these that are in need of a redesign. The ingress and egress at front is alright, but tight at the rear. The low roof height can also be an issue for some as you have to bend your head a bit while getting in.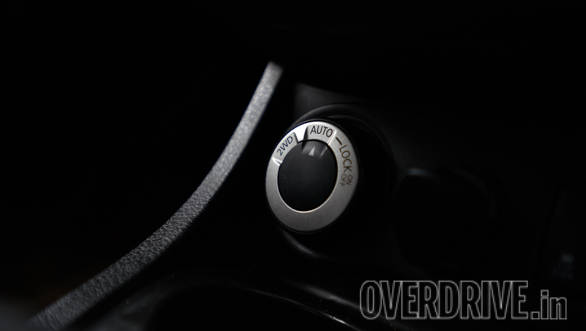 All-Terrain Capability
The ground clearance is first rate and the best-in-class. The Renault Duster also has very short overhangs with the four wheels located at the extreme corners and this make its approach and departure angles impressive too. What also crucially enhances the Duster's all-terrain capability is the all-wheel drive system. It has a dial that allows you to select 2WD (or front-wheel drive); Auto or AWD lock, which helps make optimum use of the Duster's well positioned wheels and raised platform.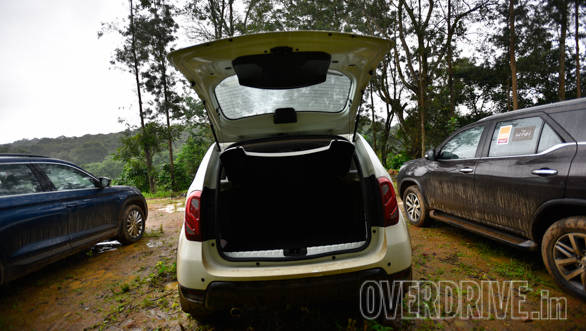 Practicality
Boot space is very good, but the tailgate opening is narrow and the loading lip is high too, making loading luggage cumbersome. There is very limited storage space in the passenger compartment and none whatsoever for rear seat passengers.
Touring ability and performance
The 1.5-litre diesel engine has decent punch and the touring range of 767km, is good for its class. High speed stability is satisfactory too and the Duster has the long legs needed for extended road trips.
Stage timing
3m 11.13s
The Renault Duster set the fastest stage time, and this is what some of us, who have driven it before, had expected. The AWD drivetrain works very well and provides remarkable traction. The Duster is light on its feet and its agile handling allows you to confidently fling it into corners and even under hard braking, it is predictable and remains largely true to its line. The timings show that though the Duster may not have many frills, it sure can boast of well sorted driving dynamics and admirable engineering and performance.
Specifications
Price: Rs 15.48 lakh (on-road, Mumbai)
Engine type: 1.5D/110PS/245Nm
Fuel Economy: 15.02kmpl
Fuel capacity and Range: 50l/750km
2WD/AWD/4WD: AWD
4WD lock: Yes
Diff Lock: No
Ground Clearance: 210mm
Dimensions (LWH) mm: 4,315 x 1,822 x 1,695
Wheelbase: 2,673mm
Weight: Undisclosed
Off-Road Driving Modes: No
Headlight Washers: No
Boot Capacity: 475l
Also See,
Price (Ex-Delhi)
Starts Rs 8.49 Lakhs