Oben Electric ready join the two-wheeler EV bandwagon
Bengaluru-based start-up Oben EV to launch four electric two-wheelers in the next two years beginning with its first high-performance e-bike for India, the Rorr, by April 2022.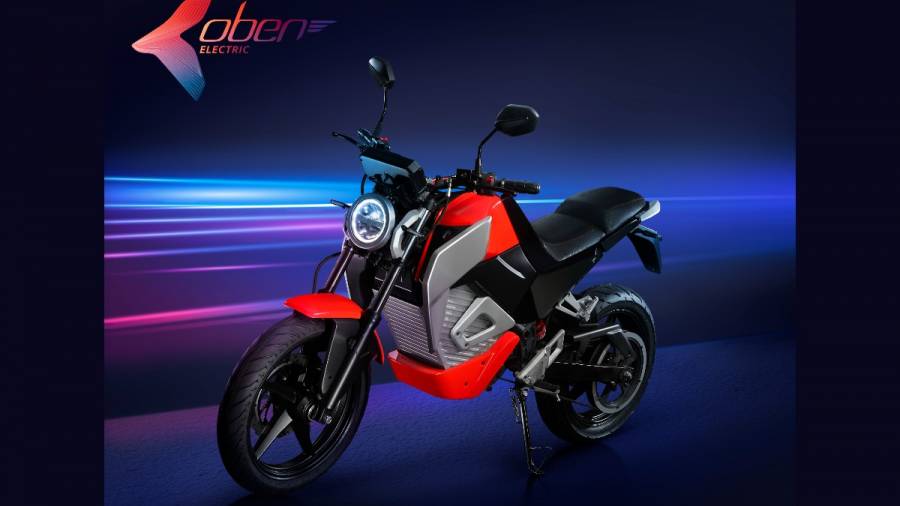 Oben Electric claims that its first high performance electric motorcycle, the Rorr, is all set for its market launch in Q1 this year. Oben remained mum about the sales, service and charging station plans of its first electric vehicle, but the company did reveal some information on the Rorr and even shared some photos of the e-bike. The Rorr certainly looks like nothing else you've seen on an Indian street to date. It's neat for one, with barely any of the wiring poking out, and for some reason has the appearance of a kids toy that's all blown up - which is not necessarily a bad thing. It's DRL infused round headlamp, telescopic front fork and monoshock suspension units, disc brakes setup are quite evident from the photos. The bike also sports what Oben calls the 'Floating Battery' concept.
Oben says the Rorr will have a top speed of 100 km/hr and a range of 200 kilometres. The Rorr will also have a fixed lithium-ion battery, which rules out the aspect of battery swapping. No word as yet on the battery's capacity though. Oben's e-bikes and e-scooters, including the Rorr, will be manufactured at a new facility in Bengaluru which the company claim will have a production capacity of 2 lakh units per year.
The Rorr's is expected to be priced in the range of Rs 1 lakh to Rs 1.5 lakh. Stay tuned for more news on this in the months to come.
Related Stories