Nissan will focus on Japan, China and North America, to discontinue production in Indonesia and Spain
Japanese automobile major Nissan is taking major steps to streamline its business and focus more on the core markets that will be instrumental in driving growth. The company has laid a four-year plan which will help bring in financial stability and profitability by end of 2023. This plan includes shutting operations at surplus facilities, streamlining operations and also bring structural reforms.  Further, the product range and the production capacity too will be reevaluated to reduced the fixed costs. With these reforms and plans, Nissan plans to achieve a growth of 5 per cent in operating margin, 6 percent global market share by end of fiscal year 2023 and also 50 percent contribution from its equity joint venture in China.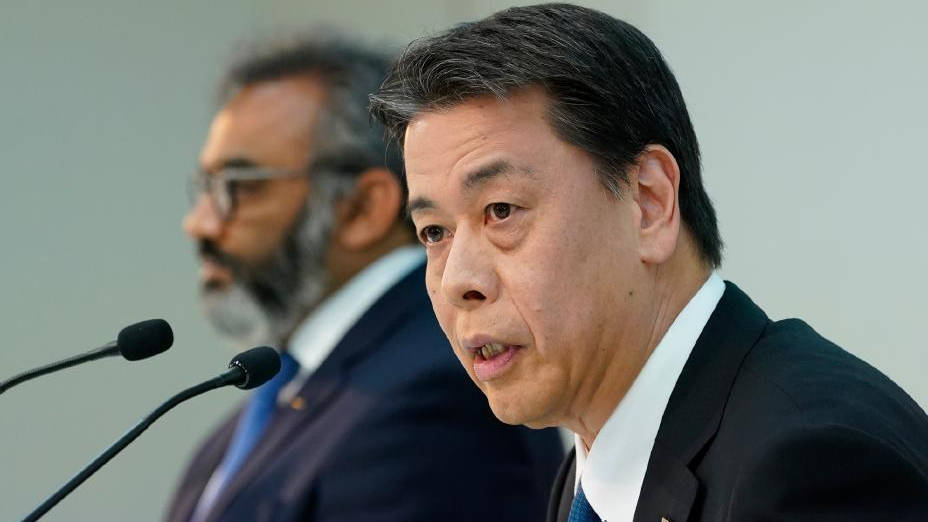 Ashwani Gupta, Nissan chief operating officer and Makoto Uchida, Nissan president and chief executive officer.
Nissan reported a drop in the consolidated net revenues to 9.879 trillion yen, which was responsible for an operational loss of 40.5 billion yen and net loss of 671.2 billion yen. Substantial decrease in sales volume was the main reason for these losses. The company's free cash flow also dropped to 641.0 billion yen. However, the company assures to have healthy levels of cash in the automotive business as it ended the period with an automotive net cash position of 1.065 trillion yen, despite the crisis and decline in sales performance. In addition, the company continues to have access to approximately 1.3 trillion yen in credit lines, which remain unused. Furthermore, in response to the COVID-19 pandemic, Nissan raised an additional 712.6 billion yen in funding this April and May.
Nissan's global 7.2- million-unit production capacity will be reduced by 20 per cent to 5.4 million units, which will be done by the consolidation of its global model range. Nissan also announced shutting down production operations at Indonesia, making the Thailand plant the base to cater to the ASEAN regions. Further, the Barcelona Plant in Spain too will shut manufacturing operations, though production of core models at the company's UK plant in Sunderland will continue. The company will be using its alliance partnership with Renault and Nissan and its assets to increase growth in  South America, ASEAN and Europe, which will include production, models, and technology sharing between the brands.
The Japanese manufacturer also mentioned its plant to withdraw from Korea considering the limited opportunities, and we will reduce the size of operations in some ASEAN markets. Nissan also mentions that the Datsun brand will be withdrawing its operations from Russia. Additionally, it will discontinue older cars and trucks as well as models that have been manufactured and sold in one particular region as it plans to bring the global number of models from 69 to 55.
In 2011, Nissan had announced a Power 88 plan that emphasised the focus of a larger production capacity as well as demands for its products in emerging markets outside Japan. Although, the brand was working on it, the higher investments made it difficult for Nissan to launch new products in some of the key markets including its home country Japan. Considering the popularity of EVs and autonomous driver support tech in Japan, Nissan will be launching two new electric vehicles and four more e-Power vehicles which will make EV's contribution to 60 per cent of its total sales.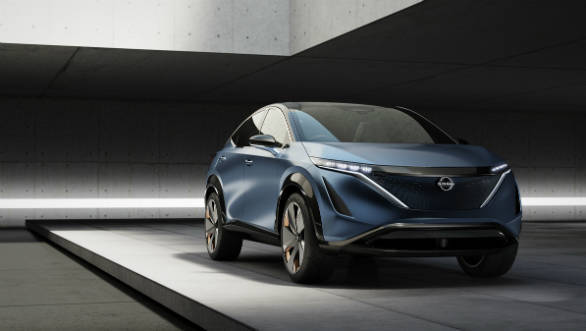 Production version of Nissan Ariya concept to debut in July
Mentioning of plans for upcoming models, Nissan confirmed 12 new vehicles that will be arriving in the next 18 months, including Infiniti models, across all the markets in the world. The U.S, market will get the all-new Rogue while updated Kicks with ePower will make it to Japan, adding to the line-up of Note and Serena. In July, Nissan will unveil the production version of the Ariya EV Crossover that was shown at the 2019 Tokyo Motor Show. There are plans of launching 8 new EVs by the end of fiscal year 2023 as well as more B-segment and C-segment ePower vehicles. The company predicts that the electrified portfolio will contribute to 60 percent of  sales in Japan, 23 percent in China and 50 percent in Europe, resulting in sales of more than 1 million units.
"We must admit failures and take corrective actions. Top management must be first to break an inward-looking culture, and regain the trust of our customers, dealers, and business partners. This will not happen by merely revising our code of conduct or processes. So, I am committed to doing everything necessary to drive everyone in this organization to change Nissan for a consistent outcome." commented, Makoto Uchida