Nissan to manufacture EV batteries in UK
Nissan's manufacturing plant at Sunderland UK has just turned 30. To celebrate, Nissan is showing its commitment to the British market by announcing that the plant will now produce the latest 4th gen batteries for electric vehicles that boast longer life and quicker charging times.
Nissan is pumping in 26 million pounds or about Rs 250 crore into the plant and this will help secure around 300 highly skilled jobs at the advanced lithium ion battery plant in Sunderland. This move marks the Sunderland plant as the biggest in the history of the UK car industry.
The Nissan e-NV200 is an electric vehicle that is manufactured at the firm's plant in Barcelona, Spain
Since EV production began at Sunderland in 2013, the battery plant and Nissan Leaf production has supported more than 2,000 jobs at Nissan and in the firm's UK supply chain. The Sunderland plant is one of the three Nissan battery assembly plants worldwide and also supplies battery modules for the e-NV200 which is manufactured at the company's plant in Barcelona, Spain. Nissan is currently one of the industry leaders when it comes to EVs and recently released a new 250km range version of the popular LEAF EV.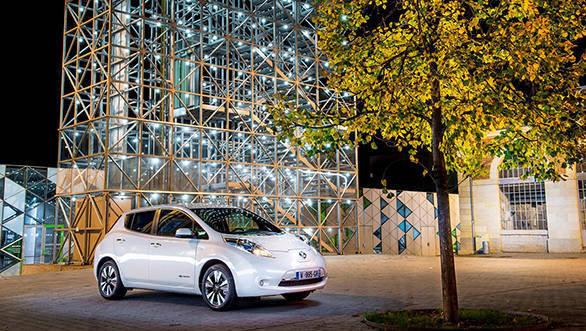 The latest LEAF EV boasts a range of 250km on a single charge
Paul Willcox, chairman, Nissan Europe, said: "With 200,000 customers around the world already, the Nissan LEAF has transformed the performance and perception of EVs and made Nissan the undisputed leader in EV technology."Today's announcement reflects Nissan's intention to remain EV leaders for many years to come, with our UK operations at the heart of our future innovations."