Nio takes wraps off the ET7, its first ever all-electric sedan
Chinese auto manufacturer Nio unveiled its newest EV, the ET7 electric sedan, at a star-studded annual Nio Day event in Chengdu. The ET7 (based on the ET concept) is Nio's first ever all-electric sedan model, coming after the success of the EC6, ES6 and ES8 SUVs, and also represents the manufacturer's first fully autonomous-capable vehicle. With deliveries expected in Q1 2022, the ET7 looks like it could successfully take on Tesla's flagship Model S, with pricing undercutting the Americans at a starting price of 448,000 yuan (Rs 51 lakh converted) pre-subsidies. Nio will also offer the ET7's battery on a subscription basis which drops the price further to 378,000 yuan (Rs 39 lakh converted).
The base model is equipped with a 70kWh battery, good for 500km of range (NEDC), going up to 100kWh and 700km (NEDC), while a 150kWh pack will be available later in 2022 - that's the one with a projected 1,000km+ range! Meanwhile, performance should be equally awe-inducing, with dual electric motors (255PS front+408PS rear) putting out a combined 653PS and 850Nm torque, good for a 0-100kmph run in 3.9 seconds, no mean feat considering the ET7 measures in at 5,098mm long, with a 3,060mm long wheelbase. Both range and performance in part helped by the ET7's slippery 0.38Cd no doubt.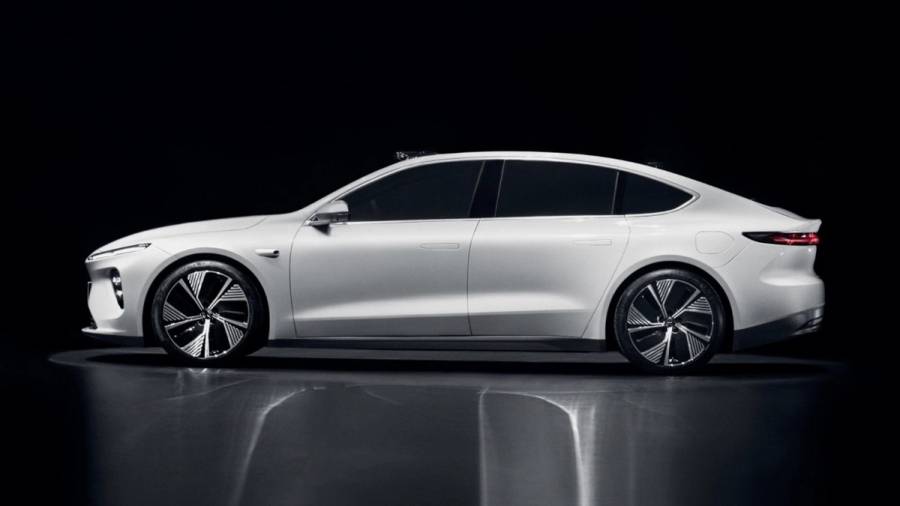 While the ET7 looks large, sleek styling does hide bulk well, with twin LED DRL "headlights", and twin LED pods placed lower in the bumper, while a full-length LED light strip at the rear seems to be the order of the day.
Similarly, the cabin is meant to be an extension of your living space, with hidden air vents, new-age renewable materials and an incredible 23 speakers, 1,000 watts and 7.1.4 surround sound. A large 12.8-inch portrait-oriented touchscreen takes precedence on the simple dash, and with Qualcomm's third-get automotive cockpit platform powering it, is said to be the world's most powerful in-car computing system right now, also packing Nio's Nomi artificial intelligence technology. 
Nio also took the opportunity to introduce its Aquila Sensing ADAS tech packed into the ET7, which can see further, react faster and overall provide a larger safety net, courtesy high resolution cameras, longer-range LiDAR and more goodies poking out from the body of the ET7. 
Related Stories