New vehicle registrations in June 2020 still 42 per cent less than last year
According to the latest data released by the Federation of Automobile Dealers Associations (FADA), new vehicle registrations in June 2020 were 42 per cent less than the same month last year. The commercial vehicle and three-wheeler market look to be the worst struck. The massive dip in economic activity has meant that CV sales were down by 83.83 per cent while 75.43 per cent fewer three-wheelers were sold. Passenger cars and two-wheelers, given that they are more likely to be used for personal transport, fared better. PV registrations were down by 38.34 per cent while two-wheelers saw 40.92 per cent fewer sales.
These numbers are a still a significant set up from May 2020, where registrations had dipped by close to 90 per cent. By June 2020, all dealerships and sales outlets across the country were open. However, these numbers may still have been dragged down by the numerous localized lockdown across the country.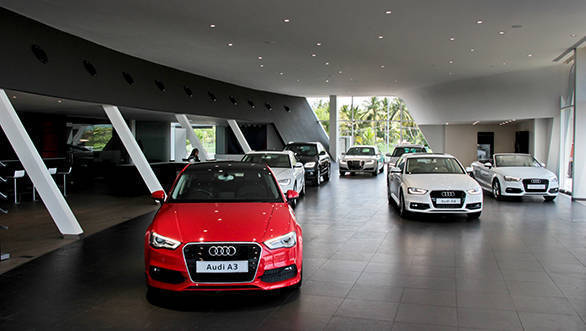 Image for representation only
Tier-1 urban centres seem to be the most impacted in terms of registrations. This is due to the virus spread still not having been brought into control here, along with the drop in economic activity. Negative sentiment among customers is also to blame here, with a lack of job security being a driving factor.
Rural markets, conversely, have bounced back much quicker. The virus hasn't had as much effect here, coupled with a strong crop harvest and the early arrival of monsoons, registrations are increasing at a good pace. In fact, tractor sales have grown by almost 11 per cent compared to last year.
FADA suggests that a vehicle scrappage policy will help sales in the current scenario, especially in the badly affected CV sector. For next month, the body expects sales to continue to grow if there are no more large-scale lockdown measures but still remain anywhere between 15 to 35 per cent less than last year.
Related Stories