New smaller Defender to reportedly arrive in 2027
By 2027, Land Rover plans to add a new model to its inventory named the Defender Sport. The tiny 4x4 SUV has been in the works for a long time, but no confirmation has been obtained until now when JLR CEO Adrian Mardell revealed this development at a recent investor conference
The all-new "baby Defender" will be the company's fourth SUV.
The smaller Defender will be built on the new EMA platform, with the next-generation Range Rover Evoque, Velar, and Discovery Sport SUVs. The new EMA platform allows JLR the flexibility to offer the models with either a hybrid powertrain or develop their fully-electric versions at a later stage.
The statement also revealed further insight into the enigmatic fourth model line that would be constructed at the firm's Halewood facility alongside the three electric SUVs, which are new-generation adaptations of current models.
The 'Baby Defender' will be a scaled-down version of the present Defender. It will be around 4.6 metres long, 2 metres broad, and less than 1.8 metres tall. Despite its reduced size, it will preserve the Defender's rough and daring design language.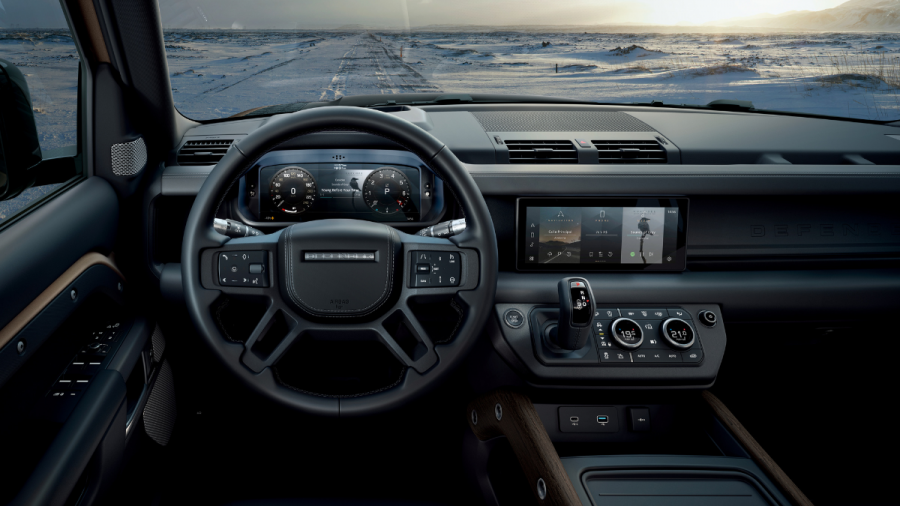 The smaller Defender might possibly be dubbed "Defender Sport." It will allegedly borrow stylistic cues from its larger sister, such as squared-off lower quarters, thick body cladding, and sturdy panels, to emphasize the SUV's robustness.
There are presently little specifics available about the Baby Defender, but the EMA platform will be equipped with 800V charging architecture and capable of charging as rapidly as any EV on the market, most likely with a peak rate of 350kW.
The new Defender Sport is expected to arrive in India soon after its global premiere.
Also Read:
New Range Rover Velar launched in India, priced at Rs 93 lakh
The baby Range Rover Evoque gets updated for 2024
Jaguar Land Rover to be renamed JLR; Range Rover EV coming soon
Price (Ex-Delhi)
Starts Rs 57.06 Lakhs