New Rolls-Royce Wraith coming to India this August, over Rs 4 crore price expected
Here is a massive piece of news for all the Rolls-Royce fans in India. The 2014 Rolls-Royce Wraith is set for an August launch.
The British maker of iconic cars like the Phantom and Ghost has confirmed the launch of its latest – the Wraith: a car that effuses luxury, power and drama in the same package. With the Wraith, Rolls has resurrected a nearly 80-year-old nameplate and is now the brand's sportiest offering in the ultra-luxury car market.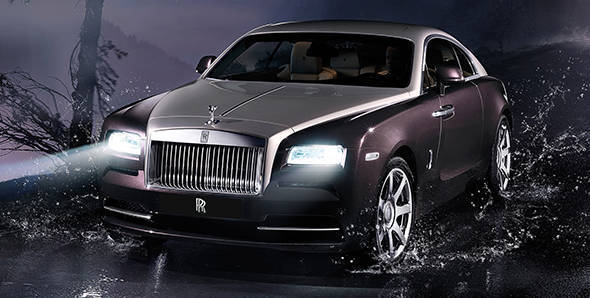 The Wraith's gearbox changes gear based on upcoming road conditions
The new Wraith is powered by a 6.6-litre twin-turbo V12 engine that makes 625PS of power and 800Nm of torque. It is mated to an 8-speed automatic transmission. The gearbox in itself is a revelation: it works in conjunction with GPS and predicts gear changes according to the traffic and road conditions ahead.
The coupe does the 0-100 run in just 4.6 seconds and this from a vehicle which weighs nearly 2.4 tonnes. Like every other Royce car on sale, this one also has bespoke leather interiors, which can be configured according to the needs of the customer.
The doors are frameless units and have buttons at the base so that occupants don't have to reach out to shut the doors. The Wraith also rides on the same chassis as the Ghost and Rolls-Royce claims that it is the fastest ever car built by the Brit company. Expected to be priced between the Ghost and Phantom models in India, the Wraith will likely sell for north of Rs 4 crore. However, the launch price will depend on the exchange rate situation in August.
Update: The Wraith will be launched in India on August 19 in Delhi and on August 23 in Mumbai.
Related Stories