NASCAR Whelen Euro Series 2018: Advait Deodhar leads Elite Club division with podium finish in Italy
Advait Deodhar has finished second in the Elite Club category, in the second round of the NASCAR Whelen Euro series held this weekend at Autodromo di Franciacorta, Brescia in Italy. After his first-round win in Valencia, Spain last month, the 28-year old now leads the championship with 83 points, while race winner Marcelo Silva is behind by four points at 79.
Deodhar competes on a race-by-race contract at NASCAR Whelen Euro. Consequently, he drove the #33 Mishumotors' Chevrolet Camaro in the first round but was at the helm of the #7 Belgium Driver Academy's Ford Mustang in round 2.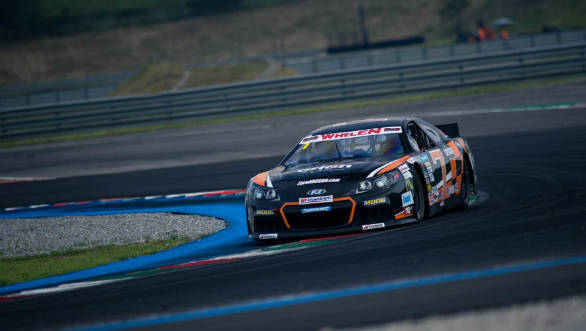 Given the switch to a new car, Advait got some time in the free practice sessions to get himself acquainted with the new machinery, after which it was straight into the thick of the action. Advait finished the first day just over half a second to Marcelo Silva (#46 Chevrolet Camaro).
However, after overnight changes in tactics with spotter Lucas Lassere, the Indian managed to claw back into Marcelo's lead to win the final session. Sadly, he still fell short by a mere 0.010ms to secure a podium finish
Advait's total time was 1s 757ms to Marcelo's 1s 747ms in the end. He beat Clemens Sparowitz (#91 Chevrolet Camaro), who was P2 at the end of Day 1. After the final session though, it was Andreas Kuchelbacher (#2 Toyota Camry) moving up to complete the podium.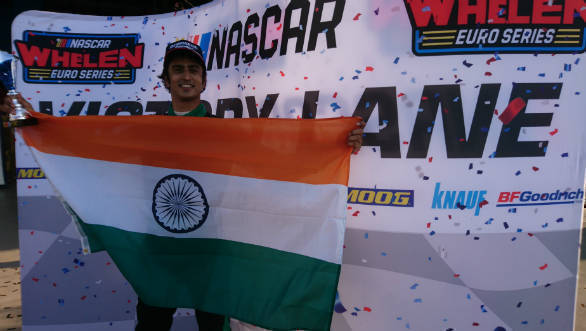 Advait, a 28-year old from Mumbai but now based out of London, is the first Indian to win a NASCAR event. He is the second Indian to drive in the European championship after a brief run by Sailesh Bolisetti in the 2013 season. India's first Formula 1 driver Narain Karthikeyan has also raced in NASCAR, but he competed in the NASCAR Truck division in America.
The NASCAR Whelen Euro series is a NASCAR sanctioned stock car racing series held across Europe. It started off in 2008 as the FIA-accredited Racecar Euro-Series before getting NASCAR recognition in 2013. Cars in this series are textbook stock cars, being rear-wheel drive, powered by Chevrolet V8s with around 400PS and weighing around the 1,200 kg mark.
Price (Ex-Delhi)
Starts Rs 74.62 Lakhs
Price (Ex-Delhi)
Starts Rs 37.88 Lakhs