MotoGP 2018: Valentino Rossi expresses mixed emotions ahead of Mugello race
Speaking to news outlets ahead of his home MotoGP outing at Mugello, Italian legend Valentino Rossi said that he has mixed emotions going into this weekend's race. His confidence has been boosted by a podium finish at the last race at Le Mans, his first since the 2018 MotoGP opener in Qatar. But his team's recent struggles with the electronic package on the YZF-M1 at the private test on the Italian circuit remain a concern.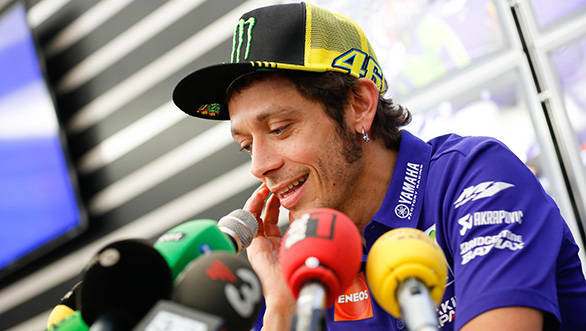 Speaking about this, the Movistar Yamaha rider, who has signed on with the team for another two years, said that it's great to have scored a podium at Le Mans, before Mugello. He went on to say that it's good to be on the podium before any race, because that means that in the ten days before the next race you're not "angry".
Rossi went on to say that he was feeling optimistic about the race in Mugello before the test there a few weeks ago, but during the test they didn't perform as well as they should have. This means that during the Mugello weekend the team needs to give more.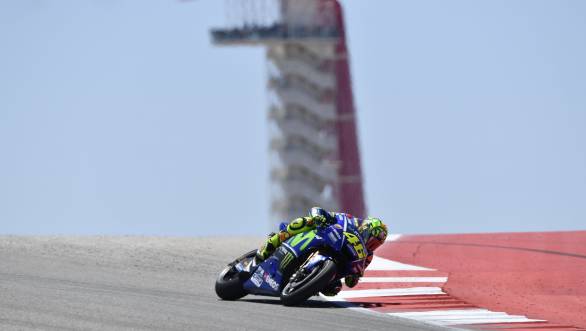 The strong finish at Le Mans also helped quell some of the concerns the team was faced with after the private test at Mugello, before the French event. As mentioned, the Yamaha was not as quick as they hoped it would be and the team expects a tough outing this weekend.
Rossi has had a strong record at Mugello, having seven consecutive race wins there between 2002 and 2008. In the intervening time, however, he his best results on this circuit have been three third-place finishes in 2009, 2014 and 2015.