Monterey Car Week 2018: The Bugatti Divo is a track-bred Chiron
The Bugatti Divo has made its public debut at the ongoing Monterey Car Week. Essentially a heavily reworked Chiron more focused on handling ability, the Divo is limited to just 40 units. But even with the EUR 5 million (Rs 40.58 crore) price-tag, all cars have been sold.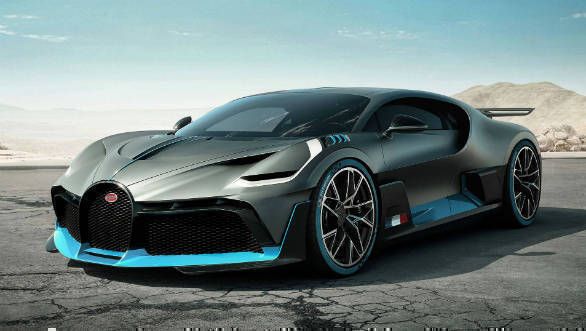 Sweeping changes have been made to the exterior to improve on the Chiron's dynamic ability. The front section has been completely redesigned into a narrower shape. This has made the headlights move up in a vertical orientation. There is also a new front splitter and more inlets to channel air better around the car. The roof now gets a NACA duct to feed air into the engine. The rear sees a new wider active spoiler/air brake been added as well as a new rear diffuser. The tail lamps have also been reworked to accompany the more futuristic look of the Divo. These aero tweaks improve downforce by 90 kgs.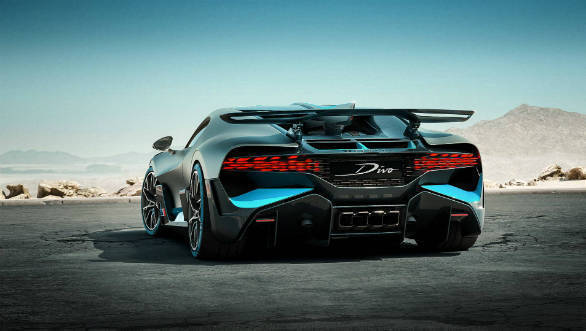 Changes have been made under the skin for the Divo to be more agile. There is new tuning for the dampers and increased wheel camber. A 35 kg weight saving has been achieved with some of the sound deadening being removed, carbon fibre intercooler cover, lighter wheels, carbon fibre interior trim, a simpler infotainment unit and the removal of storage spaces from within the cabin.
The engine remains untouched from the Chiron.http://overdrive.in/news/video-worth-watching-the-bugatti-chiron-being-produced/ The 8.0-litre quad-turbo W16 unit still puts out 1,500PS and 1,600 Nm and is hitched to a seven-speed dual-clutch box. The Divo gets from 0 to 100 kmph in 2.4s, but the removal of the Chiron's top speed mode and the new aero tweaks have limited the hypercar's top speed to 380 kmph. All thee changes have combined to make the Divo a full 8.0s quicker around Volkswagen's Nardo testing circuit than the Chiron.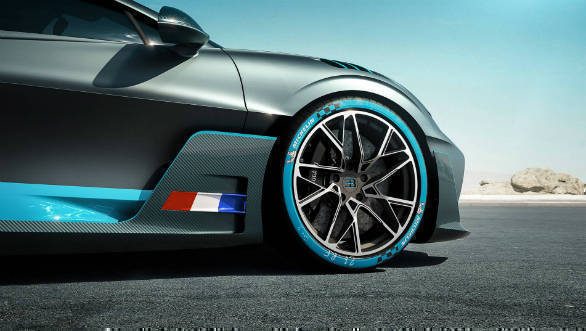 Like the Chiron and the Veyron before it, the Divo too draws a lot form Bugatti's storied past. The very limited production run is reminiscent of the company's initial coacbuilding exploits and the hypercar gets it's name from Albert Divo, an air force pilot and mechanic turned racecar driver. He joined Bugatti in 1928 won the Targa Florio in Sicily in 19 28 and 1929, while driving a Bugatti Type 35.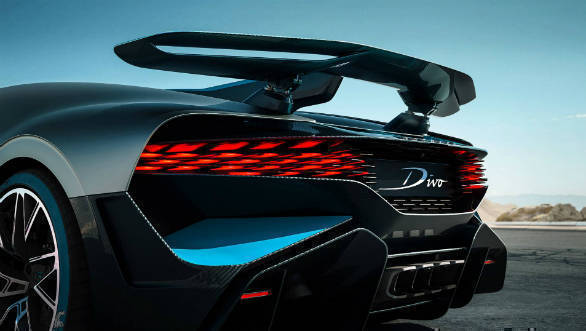 The Bugatti Divo is a marked departure from what the Volkwagen era Bugatti's have come to stand for. The Veyron and Chiron have been more focused on effortlessness, straight line speed and luxury. The Divo seems to be aiming for a more balanced approach which adds better dynamic ability to these already present attributes.
Related Stories