Mobil confirms tie up with Maruti Suzuki Motorsport
With the recent completion of the Desert Storm rally, ExxonMobil Lubricants Pvt Ltd has reconfirmed their partnership with Maruti Suzuki India Ltd for their rallies held in 2016. This makes Mobil 1 the official lubricant partner of the rallying event. Maruti Suzuki currently holds three rallies across India, namely Desert Storm, Dakshin Dare, and Raid de Himalaya, with Desert Storm being the first to be held in the year.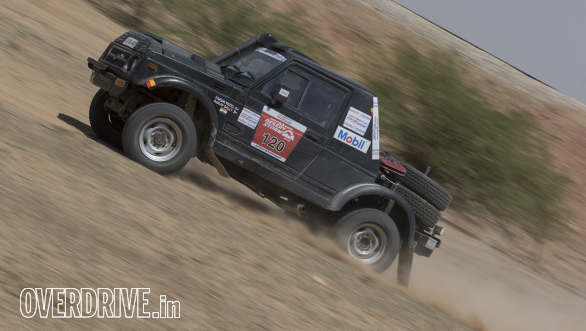 The Desert Storm for 2016 was the 14th iteration to date. Beginning on April 3, it went on till April 10, spanning 2000km across Hanumanagarh, Bikaner, Jaisalmer, and Jaipur in Rajasthan. With over a 100 teams participating this year, there are a number of classes within the rally, varying from manufacturer hatchbacks, all the way to purpose built 4x4 machines.
Dakshin Dare is a seven day, 2000km rally starting at Bengaluru and ending at Goa, with teams going through Southern destinations like Mysore, Shimoga, Chitradurga, and Hubli.
Raid de Himalaya is the world's highest rally stage, starting at Shimla, meandering through Kaza, Keylong and Debring, culminating at Leh. The rally is often considered to be one of the most grueling tests of man and machine in the country.
"Over the decades, Mobil has been committed to performance and leadership in technology. It is this legacy as a product technology leader that enables us to work side-by-side with leading OEMs around the world. Partnering with Maruti Suzuki Motorsport – three years in a row –has been an affirmation of this shared commitment to excellence. Extending the relationship for another season was a natural choice for both." said Rupinder Paintal, general manager, OEM business, ExxonMobil Lubricants Pvt. Ltd.