Michelin preparing for a larger role in the Indian two-wheeler industry
Michelin tyres made official their intention to enter and ideally play a significant role in the two-wheeler industry in India. Gary Guthrie, two-wheeler division president, said, "One of our strategic two-wheel growth objectives in India is to strengthen our position in one of the fastest-growing markets in the world." Guthrie was in India to announce Michelin's first TVC in India.
Gary Guthrie, president, two-wheel tyre division, Michelin Group, Bibendum and Pradeep G Thampy, commercial director, two wheels, Michelin Asia, Africa and Middle East
Michelin currently offers seven ranges of tyres in India, spanning small scooters to large motorcycle. TVS Tyres manufactures the Sirac Street and City Pro ranges for Michelin in India.
The City Pro is targeted at motorcycles up to 125cc and scooters and comes in ranges from 10 to 18 inches. Michelin says these tyres offer longevity and puncture resistance.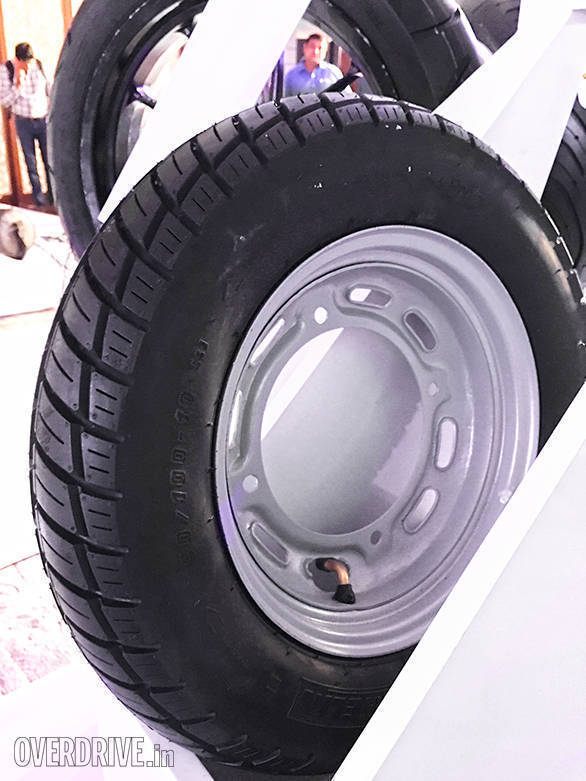 The Michelin City Pro is designed for scooters and motorcycles. Available in a range between 14 and 18 inches, the City Pro is offered in two speed ratings - P for upto 150kmph and S for upto 180kmph
The Michelin City Pro tyres for motorcycles targets offerings of upto 125cc. Michelin claims that the larger contact area along with the new tread design offer a stronger grip in both dry and wet conditions
The Sirac Street, according to the company, is for stability and manoeuvrability across a range of riding conditions. This is targeted at motorcycles of 150cc or higher.
The Michelin Sirac Street tyres are designed for motorcycles above 150cc and claims to offer strong grip on wet roads
The company imports and sells the other ranges including the Pilot Sporty - for up to 250cc motorcycles, urban and "rugged" conditions. The Pilot Street is targeted at 250cc if greater motorcycles. The Pilot Street is likely to be the OE tyre for the BMW G 310 R and is also currently imported. When launched in India, the G310 will come equipped with imported radials as TVS Tyres only manufactures bias ply tyres for Michelin.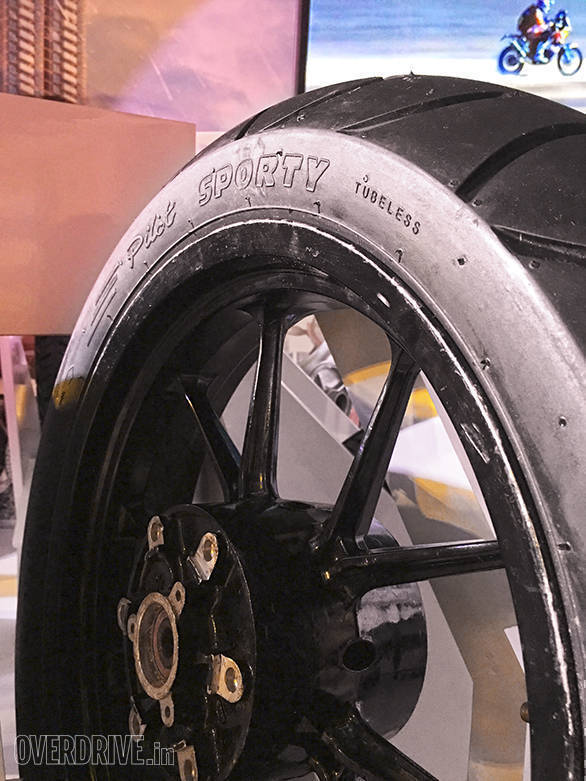 The Michelin Pilot Sporty tyres cater to both urban roads as well as rough surfaces and are suitable for motorcycles of up to 250cc
Above these are the Pilot Power 3, Pilot Road 2 and Pilot Road 4. These are all targeted at large displacement motorcycles and are performance (Power) and street tyres (Road 2 and 4).
The tyres are currently sold by 3,000 Michelin dealers and points of sale across the country. The company is working of adding more to ensure better reach.
Currently Michelin also works with TVS-BMW and Harley-Davidson for the OE business. Harley uses a lot of Michelins across its ranges though the Street 750 doesn't.
Price (Ex-Delhi)
Starts Rs 2,45,000