MG Motor to begin operations in India by 2019
Chinese company SAIC Motor Corporation has officially made an announcement stating that the iconic British car brand, MG Motor or Morris Garages Motor, will make an entry into India soon. The company has already established a fully owned subsidiary, MG Motor India, and plans to set up a car manufacturing facility too. According to the release, operations will begin by 2019, and the company is currently in the process of finalising the plans and location for its plant in India. This is around the same time that other brands like Peugeot and Kia will begin their operations too.
The MG GS
The MG brand, which was established in 1924, was most famous for its two-seat sportscars. However, the brand has now taken a new direction and sells mass-market hatchbacks and compact SUVs. These include the MG GS and the MG 3, which are currently on sale in the UK. MG also recently revealed another compact SUV, the XS, which is expected to go on sale in UK later this year.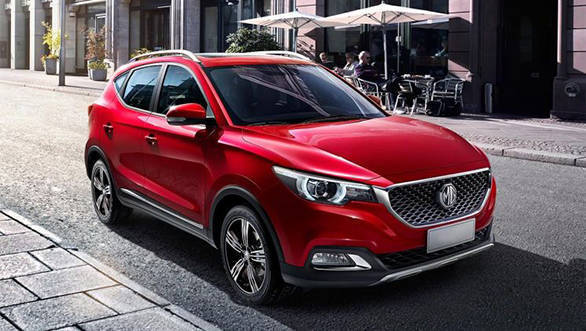 The MG XS
The company is just finalising its product strategy for India, and will announce the details of it at a later date. To this very effect, the company has hired ex-project management manager of Maruti Suzuki, Anil Yadav. He is credited with having strategised the launch of new Maruti cars in India from a long time.
The cars for India will be designed and developed at the brand's European and global design centres, but will be manufactured at its local plant. MG Motor India has appointed Rajeev Chaba as its first president and managing director, while P Balendran, an ex-GM India official, has been hired as the company's executive director.
Also see: MG Motor - SAIC Lineup - First Look