Mercedes-Benz takes bigger stake in Aston Martin in new technical partnership
Mercedes-Benz and Aston Martin have significantly deepened their already existing partnership in a new deal that will give Mercedes-Benz a 20 per cent stake in the British sportscar maker. This will be in exchange for Aston Martin's access to Mercedes-Benz's technologies like next-generation hybrid and electric powertrains, along with other vehicle components and systems.
Mercedes-Benz will increase its shareholding in Aston Martin in tranches, reaching the full 20 per cent in 2023. The value of this shareholding is currently pegged at GBP 286 million. In the first step to this, Aston Martin will get access to certain engines and powertrains as well as powertrain software, E/E architecture and various other components.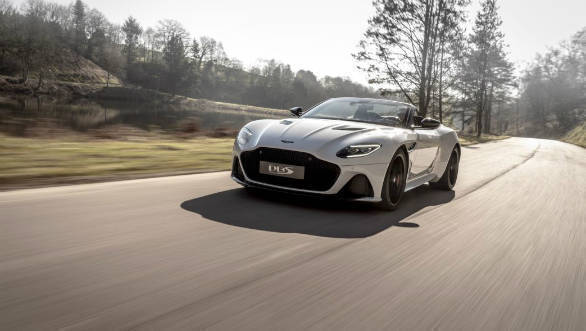 The first tranch will have Mercedes increase its shareholding in Aston Martin to 11.8 per cent from the current 2.6 per cent. The value of subsequent tranches will be decided on at a later date depending on the scope of technology being transferred to Aston Martin, although Mercedes-Benz has no plans on increase its stake to greater than 20 per cent currently.
This move comes on the back of big changes at Aston Martin under a consortium of new owners led by Lawrence Stroll, who pumped in USD 650 million after the carmaker's share price nosedived last year. Aside from this investment, the group also brought in Tobias Moers who previously headed Mercedes-AMG to run the firm. Mercedes-Benz and Aston Martin's partnership date back to 2013 when the German brand took a 5 per cent stake in the company in exchange for access to its AMG V8 engine and electrical architectures.