Mercedes-Benz offers brand-new body parts for the 300 SL Gullwing classic car
If you are one of the lucky few to have laid your hands on the Mercedes-Benz 300 SL Gullwing from the 1950s, here is some good news. Mercedes-Benz Classic has just announced that it is offering brand new body panels for the beautiful classic car. The panels have all been developed based on 3D scans of original body inside and out, and are currently available across Europe. The car with the lightweight spaceframe design W198 chassis was produced from 1954 to 1957, and was best-known for its unique Gullwing door design. It was based on the W196 race car built by the company in the 1950s.
The 300 SL Gullwing has since gone down in history as one of the most beautiful cars ever made. However, restoration may have been a major headache for ardent collectors who still have running examples of the SL, as most body parts were never seen on shelves after 1957. The new 3D scanned parts were made in virtual reality and checked for accuracy before being physically stamped. Final touches are then given by a hand mallet to ensure a precise fit to the original chassis.
The company has already set out a list of six parts which include the front left and right panels, rear left and right panels, rear-end section, and rear-end floor. Mind, this is not a giveaway by the company. Prices for the listed parts will range from 2,975 euros (Rs 2.37 lakh) for the rear end centre section and 14,87 euros (Rs 11.89 lakh) for either rear side panel.
There were about 1,400 vehicles built of the SL in its limited years, which stands for Sportlich Leicht (Sport Lightweight). In addition, Mercedes-Benz Classic is also offering the original plaid-pattern interior trim in three shades.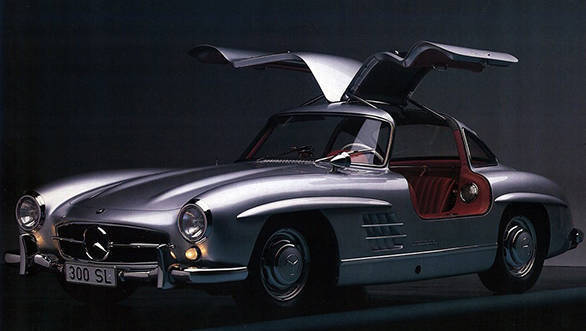 Image credit: autorevolution
Price (Ex-Delhi)
Starts Rs 31.72 Lakhs