Mercedes-Benz India sells 50 vehicles in Vizag
Mercedes-Benz invested Rs 3.5 crore in the new dealership in Vizag, Andhra Pradesh. With the inauguration, Mercedes-Benz delivered 50 cars from the outlet. In this area, this is the highest number of sales ever made by any luxury carmaker. The facility is spread across 30,000 square feet with 20 professionally trained staff, and it includes the general service department along with customer lounge and Cafe Mercedes. The service facility is capable of doing a service for 3,600 cars in a year.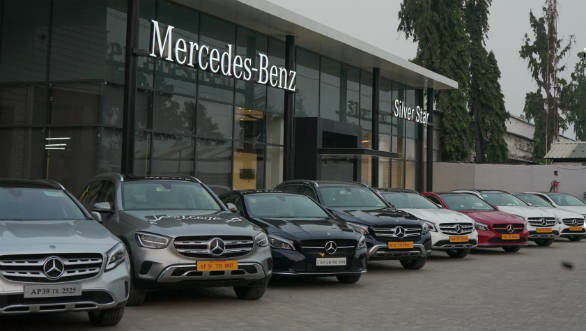 Mercedes-Benz raises the bar by reaching the remote areas of India. This might seem like a small move by the brand, but the integration of sales in small areas in the upcoming time will definitely result in improvement of overall sales figures. Mercedes-Benz claims an increase in sales of 3.3 per cent, with 3,871 units in Q4, along with a total sales of 13,786 units in 2019.
Mercedes-Benz will showcase a line-up of vehicles in 2020 Auto Expo and expected to launch 10 new vehicles in 2020. The 2020 GLE will launch on January 28. The GLC was launched recently in December 2019. Mercedes-Benz also revealed the EQC electric SUV recently in EQ brand launch event, which is expected to launch in April this year. At the event, Mercedes-Benz also revealed the news for the upcoming changes in GLE, GLS and GLA with updated BSVI engines, which is expected to launch later this year.
Also Read,
Auto Expo 2020: Mercedes-Benz to showcase A-Class Limousine, new GLA, EQC and GT 4-door
Mercedes-Benz launches EQ electric mobility brand in India, EQC EV SUV showcased
Also Watch,