Mercedes-Benz India product plan intact despite COVID19
In an interaction with OVERDRIVE, Martin Schwenk, head of Mercedes-Benz India gave some insights into how the repercussions of the  COVID19 pandemic has affected his company's plans.
Mercedes-Benz India has put in place an aggressive product plan for India for 2020, which would lead to the company launching a new car here almost every month. That plan has seen setback, given the pandemic, but the firm is still committed to bringing in all of the products it had originally planned.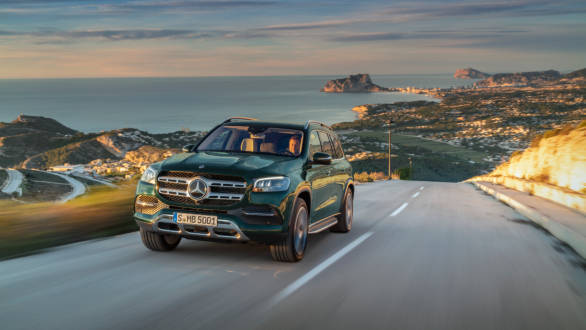 The first car to launch once the lockdown lifts will be the new-gen GLS-Class, this three-row SUV will sit above the recently launched GLE-Class, and was originally planned for a launch in the second-quarter of 2020. This will then be followed by a string of launches up to the festive season, starting with the A-Class Limousine. This will then be followed by the EQC. This electric vehicle had already been revealed earlier this year, with a plan to launch in May, but the current description has led to delays in the project. Around the festive, we can expect to see the new-generation of the GLA sedan.
The AMG performance brand has become exceptionally popularly for the German carmaker in India, it claims this brand grew by 50 per cent last year despite the general downturn. Consequently, AMG models will play a major role in the firm's growth in the coming year. The Mercedes-AMG GT 4-Door was already launched at the Auto Expo, alongside the showcase of the A 35 sedan. Also expected to make its way here is the AMG version of the GLE Coupe that debuted in India in March.
Currently, Mercedes-Benz is looking at how to restart production, once restrictions lift further, and manage the logistical challenges of ensuring a steady flow of supplies, given the varying degrees of restrictions across the world and in India. Like with other carmakers, the brand is also looking at heavily digitising its sales and service channels.