Mercedes-Benz India and its dealers donate Rs 30 lakh to the CM's relief fund in Kerala
Premium car manufacturer Mercedes-Benz India and its dealerships Rajasree Motors and Bridgeway Motors have collectively made a donation of Rs 30 lakh to the Chief Minister's National Relief Fund to support the relief work in the flood affected regions in Kerala. The brand has also prepared a cross-functional team comprising of customer service teams to support those customers whose vehicles have been damaged in the inundations that has affected Kerala. This cross-functional team from Mercedes-Benz is currently assessing the impact and preparing a contingency action plan, short to long term in nature.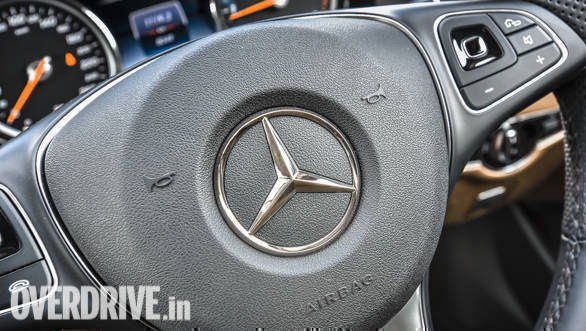 "We sincerely hope the situation normalizes soon. Also, as a customer oriented brand, we want to support our customers and our dealer partners in Kochi, Thrissur, Trivandrum and Calicut immediately in the areas pertaining to customer service. This support would entail undertaking essential repairs like replacement of parts, service and also insurance claims. It remains our key priority now to get the affected vehicles back on the road, at the earliest and bring some relief to our patrons" commented, Roland Folger, Managing Director and CEO, Mercedes-Benz India.
He further added, "Additionally, Mercedes-Benz India has also decided to procure some of the critical parts from Germany and Singapore, at no extra shipping cost to the customers. We intend to support our valued customers in Kerala with all our resources available"
Simultaneously Mercedes-Benz's partner Allianz Global is recovering the affected vehicles and the retail network teams have committed additional manpower to support the customers. In a customer centric approach, both dealers in Kerala have offered to absorb towing charges for cars recovered via Allianz Global.  In addition, to support the customers during their hour of need, Mercedes-Benz India and its dealer partners from neighbouring states have come forward in deploying their trained technical experts to assist the Kerala dealers in servicing the affected vehicles. This decision is expected to reduce the lead time and result in a faster repair of the vehicles providing some much required relief to the customers. Daimler Financial Services India is also working on faster processing of insurance formalities of its insured cars. Depending upon the levels of damage incurred to the car, extent of engine damage and policy purchased by the customers etc. the insurance amount would vary