McLaren and Honda to announce parting of ways at Singapore GP
McLaren and Honda haven't had a particularly fruitful partnership since they joined hands in 2015. The collaboration has resulted in multiple blown engines, and no podiums or race wins. Given the circumstances, the announcement of a split has been expected for a long time now. And it seems like exactly that might happen at the Singapore Grand Prix.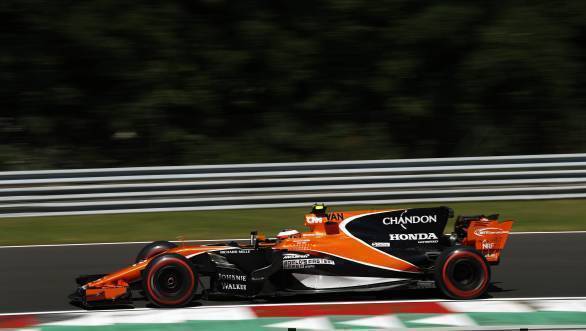 McLaren's Honda ties may be severed soon, with an announcement expected at the Singapore GP
McLaren and Honda are expected to announce their parting of ways at the night race event, along with the announcement that Renault will be the team's new engine supplier starting in 2018. Toro Rosso, meanwhile, are expected to split with Renault and procure engines, in 2018, from none other than Honda.
There are likely to be other announcements at Singapore as well, and this might include a few driver changes. Renault is expected to announce Carlos Sainz Jr. as their new driver, replacing Jolyon Palmer who the team is reportedly unhappy with. There's already been some amount of controversy as to whether or not Pierre Gasly will step up to the Toro Rosso seat, if it is indeed left vacant by Sainz.
The deal between McLaren and Renault is expected to run for three years. The deal is also expected to help McLaren retain double world champion Fernando Alonso for another season.