Maruti Suzuki completes housing township project for employees
Maruti Suzuki recently handed over the first batch of apartments to its employees under its Maruti Suzuki Enclave project. The project will eventually provide 360 affordable, eco-friendly homes to Maruti's employees in the Dharuhera locality of Delhi-NCR.
This Maruti Suzuki Enclave is the third such housing project Maruti Suzuki has undertaken for its staff. The first project was commissioned soon after the company's inception at Chakkarpur, Gurugram in 1989, followed by a second township in 1994 at Bhondsi, Gurugram. The idea behind these projects has been to create a sense of long term security and ownership among employees towards the firm, says Maruti Suzuki. With the latest project, Maruti has also tried to cater to employee welfare while recovering from the economic effects of COVID19.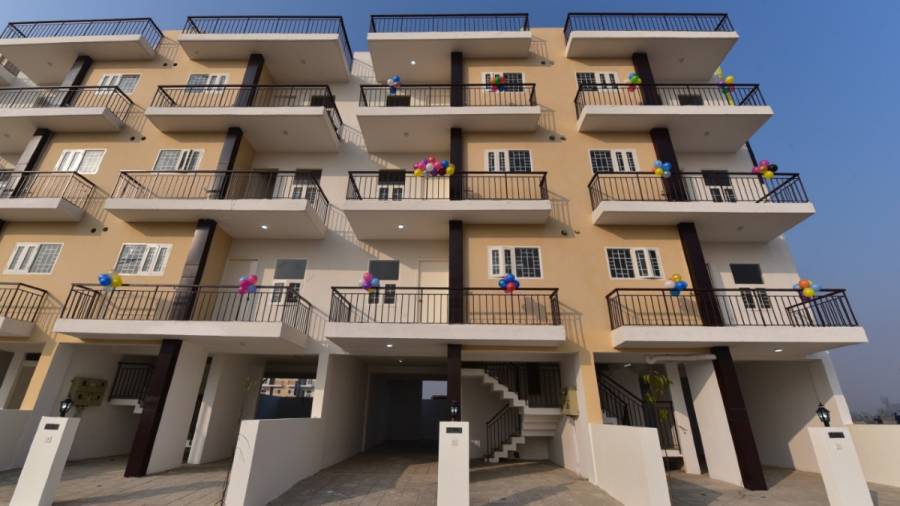 Unlike other company-provided accommodation, the houses in Maruti Suzuki Enclave will be owned and managed by the employees themselves. Maruti Suzuki's assistance has come in the form of bulk negotiation for land and construction, coordination with the Haryana government for approvals and monitoring the quality and
execution of the project through a professional agency. Maruti Suzuki has supported employees owning houses here financially by facilitating soft loans for them. Employees have also received support from the government under schemes like the Pradhan Mantri Awaas Yojana and Deen Dayal Jan Awas Yojana.
Eco-friendliness was a strong focus of this project, the township features gardens, LED street lights, rainwater
harvesting, sewage treatment plant (STP), water treatment plant and electrical sub-station, among
others. The apartments have been constructed using a technology in which the whole structure along with the slab is cast at one go avoiding the use of bricks, reducing pollution and time drastically. Homes will have security and access to utility services such as housekeeping, electricians and plumbers etc.