Maruti Suzuki: 40 behind, 40 ahead
Maruti's Suzuki, India's largest automaker celebrates its 40th year since its inception this year. It's a big occasion since for a large part of those 40 years Maruti Suzuki has been the dominant force in the Indian market. It got into this position not just because of its products, it has the sales and service network to push that growth and then service those consumers anywhere across the country.
In fact, if you take its products into account, there really isn't much you can talk about them in terms of cutting edge technology, luxury or performance. These are cars built for a singular purpose, mass mobility at an affordable cost! Hundreds of thousands buy Maruti's cars every year because they are affordable, reliable, inexpensive to own and operate and enjoy strong residual values.
Then there are the tangible benefits Maruti adds on, financing, reselling and many other programs, one of which was the Nexa brand. Nexa's intent was not to just displace Hyundai, Honda and others operating in the slightly more premium segments that Maruti couldn't crack. It was to give the middle class a premium boost, an opportunity to elevate their purchase because even the middle class has class divides. Nexa worked, beautifully, but now there are new challenges cropping up.
One of the biggest drawbacks for Maruti was that they simply couldn't make a dent in the premium segments. Segments that catered to the upper middle class where cars retailed at INR 15 lakhs and above. The company tried. With the Kizashi and the Grand Vitara. The numbers however just didn't add up. Even further back there was the Baleno and the SX4, both of which had a short shelf life. Now they will soon have the Grand Vitara, albeit a segment below what was previously offered. This has been built in association with Toyota, and that could help them transition into the premium segment with ease. However, my gut says that Toyota may have an easier job capturing an audience for their Hyryder, whereas Maruti may have to work thrice as hard to do the same. Time will tell.
Seat belts hold you in your seat while airbags cushion the impact
Then there is a larger issue. As safety and emission norms keep getting more stringent, Maruti has to incorporate better safety features and more efficient powertrains into their cars. At the lower end of the market, the lack of safety features in most of their cars has allowed them to win the price wars, but their addition (6 airbags for one, ESP, traction control, ABS, etc) can bump up the price significantly, make it a bit more unaffordable for the masses. That's not to say the competition offers safer cars. The addition of more safety features resulting in higher prices will affect all across the board, but quality and comfort and convenience features could become the deciding factors and Maruti certainly isn't at the top of the game there.
Moving upwards also means consumers are privy to better equipment, that performs well and looks good. As the market expands, there are innovations breaking new ground in terms of design and usability. Vanity is an unwritten item on any premium car shopper's list. I've said this before, Maruti needs to improve several aspects in their cars, in terms of design and aesthetics. One of them being its infotainment systems which simply don't lend an upmarket flavour. Smarter typography, display screens, and instrument cluster animations, all need a major aesthetic upgrade. You cannot have similar systems for your entry-level cars and the high-end ones too. Similarly, the quality of interior plastics, switchgear and other bits also need to start looking and feeling more premium.
What Maruti has enjoyed for quite some time now is a first mover advantage. When Maruti Udyog kickstarted their journey, they were the first to provide mass mobility with the M800. When they created the Alto, the one level higher than the 800 segment did not exist. Similarly, the Swift, the Wagon R, then the Brezza, the Ertiga and others enjoyed creating the space and bearing rich dividends after that. Now when the entire industry is moving towards electrification, Maruti appears to be on the backfoot. Competitors such as Tata and Mahindra, then there is Hyundai and Kia as well, have either announced and showcased their EV plans, or already have products on sale with more to follow in a short span of time. Maruti have also announced an intent to go ahead with electrification, in fact today the foundation stone for the new Suzuki battery manufacturing facility is being laid at the hand of Prime Minister, Narendra Modi. But, we have yet to see an EV from Maruti with wheels on the ground. R C Bhargava, the erstwhile CEO and current chairman of Maruti Suzuki had announced that making an affordable EV may not be an affordable project after all. Even Mercedes-Benz, and several others have gone on record to say that certain body styles won't support electrification as a viable business. This does put an enormous amount of pressure on Maruti whose bread and butter segments are small compact hatchbacks.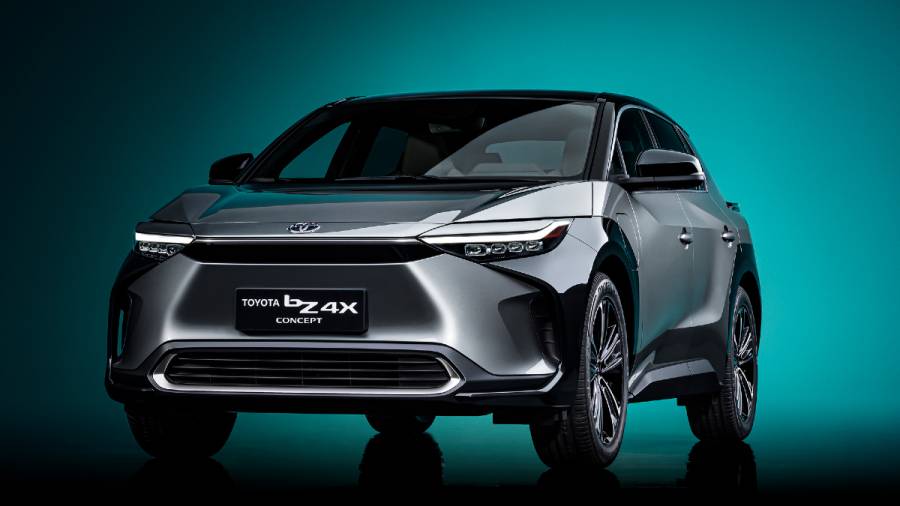 The Grand Vitara does have a strong hybrid powertrain, but it is not an EV platform. For Maruti to get aggressive with electrification they would need a dedicated BEV platform which is currently being developed along with their partners Toyota, under the EV CA (Common Architecture) Spirit Company combine, a consortium of Japanese automakers that are pooling resources to create an EV skateboard platform that can be used by all partners. Through this program, Maruti will step into the EV space with a mid-size SUV initially, but later on, as battery chemistry improves, compact cars can also be created off this new platform. This all-new EV will only be ready by 2025, using battery packs manufactured in Gujarat at the new facility, which will again give Maruti a cost advantage. So while they may not have an early mover advantage, there will be other benefits to leverage. Electrification after all isn't a short-term goal, but here to stay for good, with everybody having to make the transition to it sooner or later. This is a marathon, a fairly long one too, and Maruti is gearing up to stay in the race, whether it comes up on top all over again, There's time for that right now.
Also read,
Maruti-A Car Company That Changed a Country