LAPD adds 100 BMW i3 electric cars to its fleet
The Los Angeles Police Department (LAPD) will be adding 100 BMW i3 electric cars to its non-emergency fleet. Anyone hoping to see the police chasing the bad guys in these electric cars will have to wait as these cars will only be used to transport officers from one place to another and for community outreach.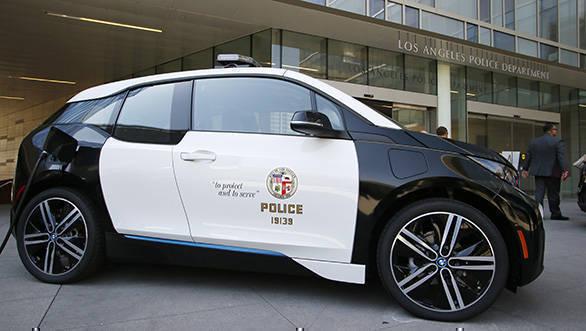 Last year, the LAPD was seen testing the Tesla P85D, a variant of discontinued Model S. The department was apparently looking for buying or leasing the replacement model, the P90, but ended up leasing the BMW i3 instead.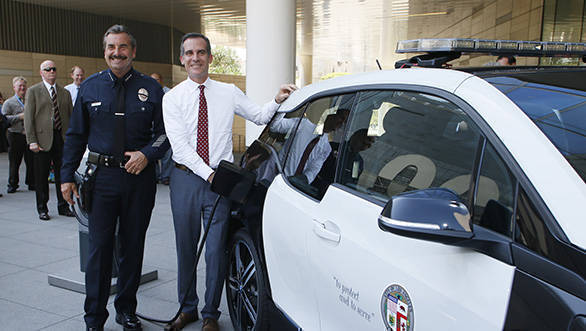 The affordability of BMW was a major factor that may have influenced the LAPD to sign the deal. Each German electric car costs $42,000 (Rs 28.05 lakh), which is well under half the price of what Tesla demanded for each of its cars.
Although the Tesla has better acceleration and top-speed figures than the i3, the German Electric Vehicle (EV) gained points for its combination of efficiency, connectability (for fleet management) and reliability. The short wheelbase and tight turning radius of the BMW also make it easy for the police to navigate through the traffic. The i3, BMW's first-ever production electric vehicle, is capable of going from 128-160km in a single charge.
The police department signed a three-year lease deal worth $1.4 million (Rs 9.35 crore) for the 100 BMWs, including maintenance and repairs. Along with the EVs, the deal also included 104 charging stations that need to be installed.
Greenlots, a California-based company that manages electric vehicle charging networks, would supply 100 Level 2 chargers and four DC fast chargers to LAPD while reducing the refueling costs too.