Land Rover Experience Tour in Hyderabad scheduled from June 10-12, 2016
Land Rover India has recently announced Hyderabad as its next stop for its Experience tour. The event will be held at Hotel Novotel, Hyderabad Airport, Hyderabad from  June 10th-12th, 2016. The Land Rover Experience will allow customers to take these vehicles on terrains which they often tend to avoid.
Unlike other drive events where manufacturers chalk out artificial tracks, Land Rover will make participants drive through the natural terrain. Some of the car's popular features like Terrain Response System, Hill Descent and Hill Climb will be tested by the drivers. Existing Land Rover customers and prospective buyers can participate in the event. In order to participate, a customer should have a valid driving licence, is above 18-year old and is ready to spend Rs 5,000 as registration fees.
Eight Discovery Sport models and two Range Rover Evoque SUVs will be available at the participants' disposal. Participants will be joined by a Land Rover Experience instructor, and each driver would have 45 minutes with the car. Limited slots are available for the event with slots being blocked on a first-come-first-serve basis. Four slots for each day have been scheduled with 10 participants per slot being assigned.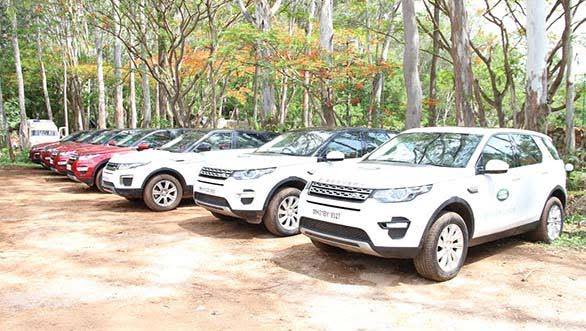 The tour commenced in Kochi and then continued in Bengaluru. Over 130 customers in Kochi and over 220 customers in Bengaluru participated this year. Hyderabad will be the third city to witness the Land Rover Experience. Land Rover has been conducting these events in India since 2013. After Hyderabad, Land Rover Experience Tour will move to Aamby Valley, Lonavala (24th-27th June, 2016).