Komaki Ranger- India's first electric cruiser; Venice e-scooter launched
Delhi-based EV company Komaki Electric Vehicles, a division of KLB Komaki Pvt Ltd, has just given India its first all-electric cruiser motorcycle in the form of the Komaki Ranger and its price at the time of launch is Rs 1.68 lakh (ex-showroom).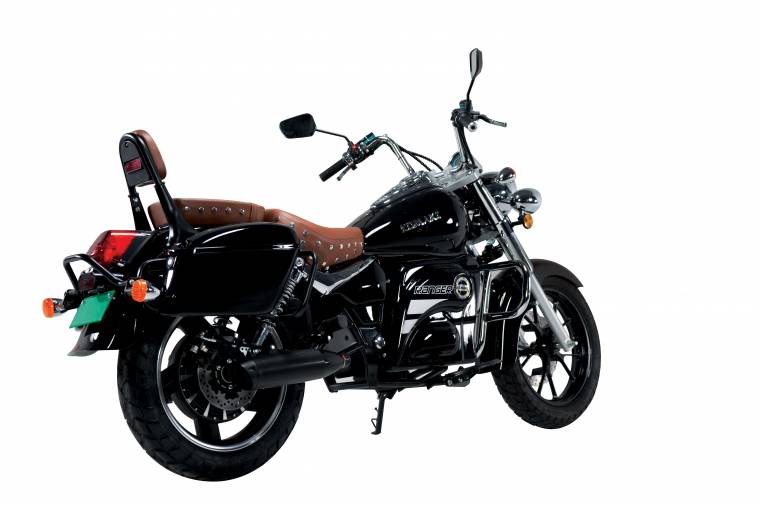 Besides being India's first electric cruiser motorcycle the Komaki Ranger is also the first vehicle of its kind to boast a (claimed) range of 180-220 km in a single charge, and this is mainly down to the massive 4 kWh battery pack it houses – which also happens to be the largest battery pack that currently features in any electric two-wheeler in our country. The electric motor on the Ranger is said to be a 4000watt unit, which should give the ranger a decent amount of shove.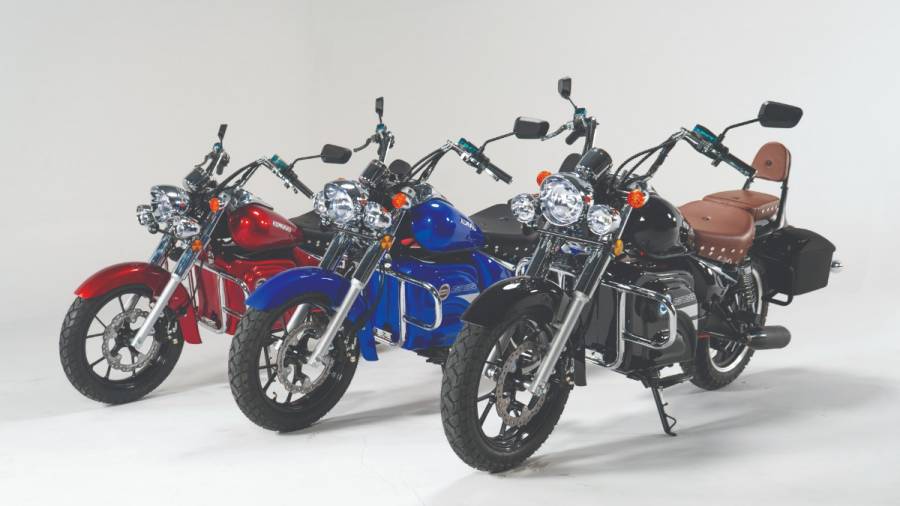 Features of the electric cruiser include big alloy wheels, some chrome-finish exterior parts, and a typical cruiser design overall complete with the chunky raked out front fork with wide handlebars.  We're not big takers for those faux exhaust pipes though. Not very classy, we think. Anyway, new bike also gets a shiny chrome garnished retro-themed round LED headlamp and dual chrome garnished round-shaped auxiliary lamps which look quite neat. The headlamp is flanked by retro-themed side indicators. Ride information is displayed on the bikes single-pod instrument cluster.
There's just one variant of the Ranger listed on the Komaki website and this would imply that there's just one model on the menu for India. Offered in three different colour schemes – Garnet Red, Deep Blue, and Jet Black, the Ranger comes equipped with three ride modes, crash guards, a Bluetooth sound system, side stand sensor, reverse/cruise control feature, anti-theft lock system and a pair of hard shell panniers.
Komaki Venice:
Komaki also launched the rather stylish-looking Venice e-scooter alongside the electric cruiser bike. The price of the Venice electric scooter is Rs 1.15 lakh (ex-showroom). The Venice packs a 3kW motor, and a battery pack of 2.9kWh which the company say give the scooter a range of 90-120km on a single charge. The Venice boasts a coloured LCD display and gets three ride modes as well as an additional turbo or overtake button, just like the Ranger electric cruiser. The Venice scooter has been introduced to the market in nine lively colours. The scooter comes equipped with Komaki's self-diagnosis system, Bluetooth connectivity, a mobile charging point, reverse assist, an additional storage box and is geared with a full crash guards.
Both the Ranger and the Venice will be made available at Komaki's 200+ dealerships across the country from January 26, 2022