Kawasaki launches a new smartphone app in India
India Kawasaki has launched a new smartphone app in India for it's existing customers. The app, called IKM connect, will help customers access key services easily.
Customers can schedule a service for their Kawasaki motorcycle through this. The customer can keep track of past services through a Service Health option. Customers can also be able to see service camp dates which are operated via Kawasaki's mobile service van.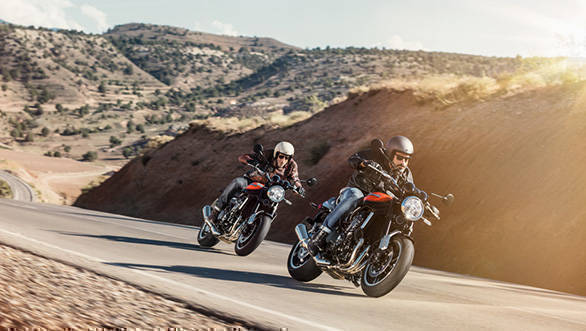 Z900RS
The IKM connect app also has an accessories section which the company feels will be very attractive to customers. Through this section, customers can see genuine Kawasaki apparels, merchandise and vehicle accessories which are used in the international market.
For accessing IKM Connect customers will need to perform a one-time registration. If customers are unable to register, then they can contact nearest dealerships. At the moment IKM Connect is available only for Android users and will be available for iOS users soon.
Yutaka Yamashita, MD of India Kawasaki Motors, said that with IKM Connect, he hopes that our customers will have easy access to service bookings, event information, spare parts etc.