Karun Chandhok appointed Williams F1's heritage driver
Have you ever heard of Williams F1's Heritage division? It's an enterprise which was created in 2014 by the company to manage its collection of historic Formula 1 cars. This collection has racecars which date back to 1978, which was the first Formula 1 season that Williams participated in. And now, guess who gets to drive them – Karun Chandhok!
Karun Chandhok has been appointed the official driver for Williams F1's heritage division
According to Jonathan Williams, the Heritage division's head, Chandhok's "wealth of experience in a wide range of championships, including Formula 1, GT, LMP1 and Formula E" makes him "the ideal candidate" to be their heritage driver. "He has a real passion for motorsport history and is a font of knowledge when it comes to Formula 1," added Williams.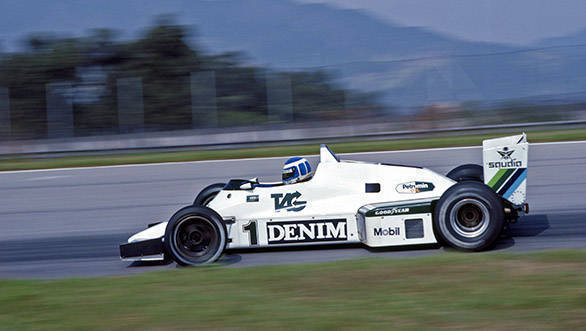 The 1983 FW08C, which Chandhok will drive at the upcoming Goodwood Festival of Speed
As Williams' heritage driver, Chandhok will have the privilege of testing these cars and publicly demonstrating the division's large collection of cars at select events all through the year. At some of these events Williams will ready cars for private sale to collectors. Chandhok's responsibilities also entail coaching the division's existing customers who have left their very expensive purchases with the department for maintenance and upkeep.
Here's Karun in the FW13 at the Goodwood Festival of Speed a couple of years ago
On his appointment, Chandhok stated, " So many of the Williams heritage cars are pieces of racing history with great stories to tell, so to be offered the chance to get up close and personal and drive them – sometimes being the first person to do so in decades – is an incredible opportunity."
Chandhok will make his debut appearance as Williams' heritage driver at the Goodwood Festival of Speed scheduled to be held from June 23-26, 2016. At the event, he will be seen driving the 1983 FW08C and the 1990 FW13B.