Is your small capacity motorcycle holding you back?
After a brilliant weekend at the Indimotard TWO track school in Coimbatore last month, I was more in love with my Duke than ever. I'd never gone faster and felt more confident on a motorcycle. All this without going over the limit and scaring myself. What was alarming though was how the entire exercise including riding there and back thoroughly depleted my finances. I returned to Mumbai with not much to my name and a bike that was in desperate need of a service, fresh tyres and brake pads as well as a new chain/sprocket set. Ouch. Totally worth it though.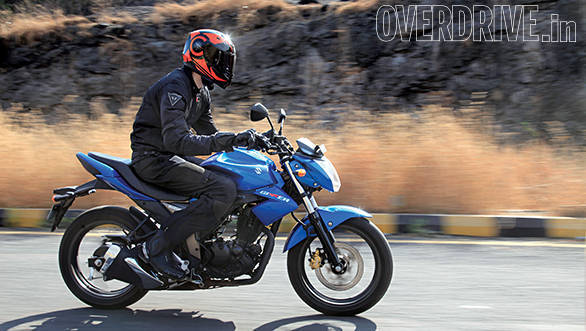 My longterm Gixxer is an excellent machine - quick and enjoyable but I find myself looking for more of a challenge
Fortunately, I have the luxury of long term test bikes so while my poor Duke was benched, the Suzuki Gixxer got all my attention for the last month. The thought that I was begrudgingly settling for a lesser motorcycle never came up. We love the Suzuki and it's easily our pick of the current 150cc crop. Sure it's not remotely close to the Duke's manic turn of pace but it has an eager engine and an excellent balance between absorbent ride and dialed-in dynamics. It's also smooth and wonderfully rideable in town - concepts that are alien to the Duke. It was a brisk, but effortless and thoroughly enjoyable month. But when I finally took the Duke home yesterday, I was in for a bit of a shock.
It seemed that all the progress and learning I had made at the track day (not to mention the year of ownership) had disappeared. For the first time since I bought the Duke, I found myself intimidated. It was a frenetic beast - gathering speed way faster than I intended, sliding all over the place and skipping over every imperfection that Mumbai's polished roads are plagued with. The fact that my bike has a quick throttle and preload was jacked up from the track compounded the sensory overload. It was a pulse raising and rather uncomfortable ride. I found myself repeatedly talking to the bike like we were in a C-grade movie - "Damn, you're nasty... "
The Duke 390 has been an incredible learning tool and an absolute weapon on track. Image by Raghu Atluri
This got me thinking. Buying the Duke has made me a much better rider. The kind of pace it can carry is right up there with much bigger bikes in the real world. It's the reason I can get on big machines and confidently push them fairly hard. Today I feel respect, admiration and massive excitement when I ride a 600cc motorcycle or even a litre naked. But fear - that's a rarer emotion; unless it's a fire breathing 200PS superbike. However, after just one month solely on a smaller machine, I had gotten complacent, lazy even and I'm not happy with my riding. Back on the Duke, I could tell that my attention levels were not as high as they should have been and my throttle control was clumsy. I had inadvertently unlearned a lot of things.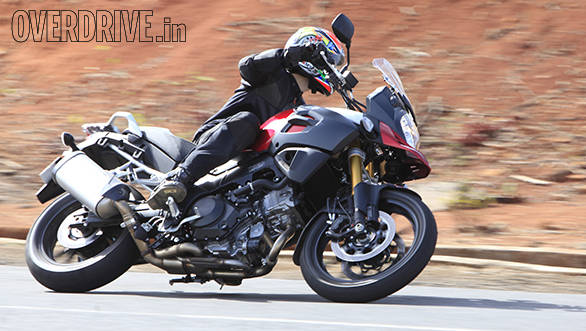 Getting comfortable on large machines only happens when you ride fast bikes regularly
Now, I'm not saying that smaller machines can't make better riders - in fact, trying to shave those last tenths off a laptime on a small motorcycle takes tremendous skill. But what is clear is that slower machines do not teach the lessons of throttle control as well as more powerful and reactive bikes. You also need much higher levels of concentration and focus when riding fast bikes - another thing small bikes do not inculcate quite as well. Your understanding of traction and its limits will also rise with more capable motorcycles and the super grippy tyres they come with.
Of course, it is my job to ride and drive everything that comes my way. And to be honest I thoroughly enjoy doing so, no matter the power or price. Getting back to grips with my Duke shouldn't take more than a day or two but I have now made myself a promise - I will not keep such large gaps between riding powerful machines. And my advice to you is this - if you truly want to improve as a rider, and this is an endless process, you need to go out and buy the fastest, most capable motorcycle you can afford. Treat it with respect and it will be the best teacher you've ever had. And you'll never enjoy being in a 'classroom' more.
Price (Ex-Delhi)
Starts Rs 1,11,871