INRC 2018: Mahindra Adventure's Amittrajit Ghosh and Ashwin Naik win Rally of Arunachal
The second day of the 2018 Rally of Arunachal was filled with unexpected occurrences. This trend started with the weather keeping competitors guessing and making the tarmac surface difficult to deal with.
But most crucial was the retirement of leaders Gill/Sherif right at the end of SS6. A mechanical failure caused their campaign to end, while they were leading by 1m 54s at that stage, but this incident opened up the competition for the others.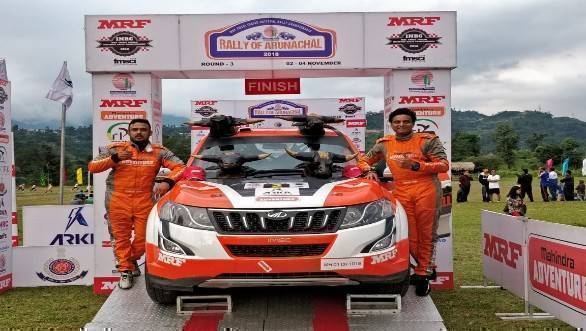 Ghosh and Naik had been fighting back hard, coming from ninth at the beginning of the event up to third. But the turn of events meant that finishing second in SS5, third in SS6 and again second in SS7 resulting in a cumulative timing of 57m 33.6s was good enough to hand them the victory.
Following 5.9s behind them were the INRC2 Snap Racing pair of Phalguna Urs and Srikanth. They were behind Gill and Sherif throughout Day 1 but fell back on the second day. They were followed closely by Karna Kadur with PVS Murthy but their second place in SS6 and win in SS7 was only good enough to earn them second place, having started from fifth earlier.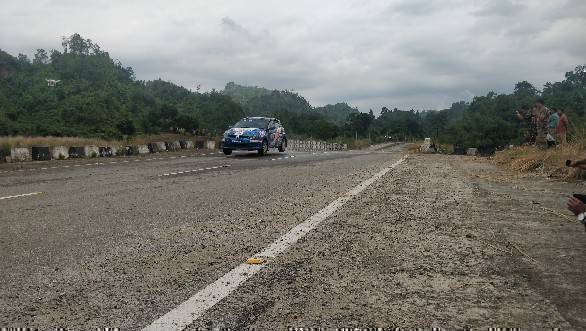 In the INRC 3 class, Dean Mascarenhas and Shruptha Padival from Team Champions finished at the top. They were helped in this result by team-mates and leaders Suhem Kabeer and Jeevarathinam dropping out of the rally earlier, suffering a crash in the fast sections where cars were reaching speeds of up 180kmph.
The top spot in the FMSCI 2WD category was also lapped up by a Team Champions car driven by Adith KC and Arjun SSB.
Consequently, the overall winners of the 2018 Rally of Arunachal were Ghosh and Naik, followed by Phalguna Urs and Srikanth of Snap Racing. Third place went to Mascarenhas and Padival. This was the third round of the 2018 Indian National Racing Championship. The series now heads to Chikmagalur for the fourth round.