INRC 2018: Arunachal Pradesh set to host Round 3 of National Rally Championship between November 2 and 4
The Rally of Arunachal, which is the third round of the Indian National Rally Championship will be flagged off on Saturday, November 3 in Itanagar, the capital city of Arunachal Pradesh.
The two day event will see competitors test their skills on the Special Stages set up along National Highway 425 from Chimpu to Hollongi near the state capital.
The event is being hosted by the Motorsports Club of Arunachal, an affiliate of the FMSCI.
Notable participants of the event will include the 2013 FIA Asia-Pacific Rally champion Gaurav Gill and co-driver Musa Sherif, who will be driving for Mahindra in the top tier INRC category. Other big names are Karna Kadur and Rahil Kantharaj of Arka Motorsports.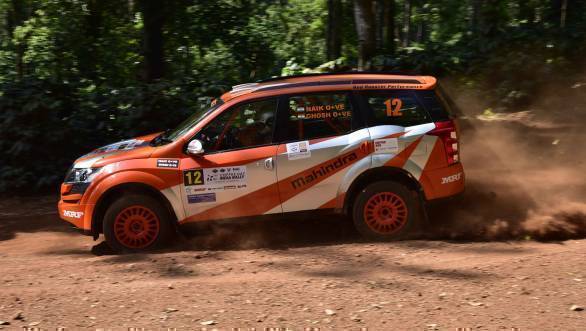 Apart from the individual participants, 17 entries from major automotive companies like Volkswagen, Mahindra and Yokohama will be participating in the Rally of Arunachal.
The participants will compete in four categories: INRC 1, INRC 2, INRC 3, and the FMSCI 2WD Cup.
The rally will also feature three teams from Nagaland and one from Arunachal Pradesh.
Chief Minister Pema Khandu will flag off the  rally from the Dorjee Khandu Convention Centre here, while the state's Director General Of Police, S.B.K. Singh will flag off the competitive Special Stages (SS) of the rally from Itanagar's service park on Saturday.
The Polo R2, piloted by Karamjit Singh, made its INRC debut at the K1000
The deputy commissioner of Itanagar, Prince Dhawan, will flag off the competitive round on Sunday.
The event will also witness the launch of the Arunachal Tourism Police, the first such force in North East India aimed at helping tourists and providing a safe environment for visitors to the state. The Arunachal Suraksha Mobile App will also be launched during the rally.