India's first Electric Vehicle Expo to be held in Delhi
The country's first ever Electric Vehicle Expo is set to be inaugurated by Shri Nitin Gadkari, Union Minister of Road Transport and Highways on December 24, 2015. The Expo comes at a time when the country is looking at a paradigm shift in the way city residents commute in order to bring down dangerous levels of pollution.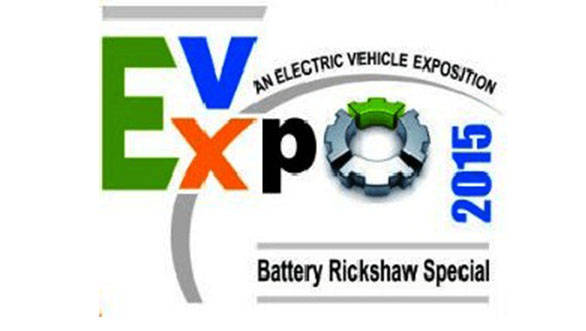 The four day international Expo will be held at Pragati Maidan in Delhi and the timing could not be better as right now the city's government is all out to promote use of E-rickshaws and E- carts. Both are environment friendly options of city transport aimed to boost passenger safety and make India a pollution free country.1
The expo will help encourage the Government's objective to convert 10 per cent of two, three and four-wheeler vehicles on Indian roads into Hybrids or E-vehicles which makes E-rickshaws and E-carts hold special significance, said Mr. Rajiv Arora founder member Electric Rickshaw Manufacturers Association & Organizer EV-Expo.
Among all countries showcasing their products in the Expo, China has the highest number with over 22 Chinese companies showcasing their E-vehicles. The Chinese have also sent County mayor Mr. Shan Chanfeng to explore the market potential of E-vehicles in India.
The EV-Expo-2015 could be a significant platform needed to create market opportunities, explore and understand technical policies and create the right ecosystem for electric vehicles in the country and raise awareness about green transportation, said Mr. Anuj Sharma, chairman, E-rickshaw committee, Ministry of Road Transport and Highways.